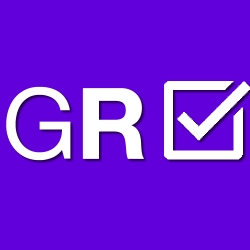 London, United Kingdom, March 21, 2019 --(
PR.com
)-- Specialist Apparel Retail Consultancy GetResults.pro (https://value.getresults.pro) is looking to change the face of consumer marketing for apparel brands. GetResults.pro's aim is to enable brands to be the very best version of themselves and connect with their customers on a more personal and meaningful level.
Essentially, these are the key points that stakeholders will see value against, with the service:
Time: Clients won't need to spend days, sometimes weeks, deliberating on and managing their digital advertising spending.
Expertise: GetResults.pro's intricate knowledge of advertising platforms, such as Facebook, will allow the clients to get hyper targeted and hyper relevant messaging to customers to attract them to their sites.
Results: GetResults.pro provide RoI in plain sight, so that clients can see exactly how they're improving and growing as a brand.
Director, Diran George, has experienced failures with full service advertising firms, decided something should be done about it. "GetResults.pro will create a new paradigm when it comes to customer acquisition. Our clients typically accept an industry-wide and societal paradigm that 'Facebook Ads don't work' or don't work effectively because of reasons like the increased costs (CPM & CPA) - this is simply untrue and we prove this consistently with our specialist knowledge of Facebook's advertising platform and its incremental iterations of evolution. We also run automatically updated business intelligence dashboards to show our clients exactly how well our ads do for them," he said. With an interest in entrepreneurship and business, he is prepared to guide the company to success and profitability.
GetResult.pro's area of expertise is helping apparel retailers to improve profitability by getting better, higher value customers. They have also created a Whitepaper designed to showcase a different way of approaching apparel best practice marketing - this is located at https://value.getresults.pro. They work with owners, executives, acquisition and commerce marketers and they help them to:
- Improve the business' LTV (Lifetime Value) : CAC (Customer Acquisition Cost) ratio, typically at a 3:1 ratio and higher
- Increase customer spend and reduce customer costs
- Sell more of what makes the most money
- See the RoI in plain numbers
- Track against vital KPIs to measure growth
For more information, contact:
Director, General & Investor: (info@getresults.pro)
Address: GetResults.pro LTD., 71-75 Shelton Street, London WC2H 9JQ
Telephone: +44 (0) 208 133 5111