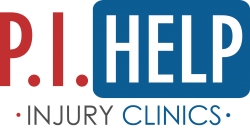 Salt Lake City, UT, March 27, 2019 --(
PR.com
)-- P.I.HELP Injury Clinics announced immediate availability of personal injury treatment and chiropractic care in English and Spanish, enabling the clinic to better serve and treat the Spanish speaking population in Salt Lake City, Utah.
"Being able to speak to a healthcare provider in your native language is comforting and reassuring," said Dr. Bryn Bradley, chiropractor at P.I.HELP Injury Clinics as she reflected on her experience as a foreign exchange student when she became very ill in the country of Chile.
The US has 41 million native Spanish-speakers plus 11 million who are bilingual which makes the US now the world's second largest Spanish-speaking country after Mexico according to a study published by Instituto Cervantes. With this fact in mind, P.I.HELP Injury Clinics has committed to providing a more comfortable experience and better quality of care by communicating in a way that patients can fully understand starting with our fully bilingual receptionist and by providing all of their patient intake forms in Spanish and English. PIHELP chiropractors and medical doctors are fully bilingual which gives them the opportunity to connect with Spanish speaking patients in a more meaningful way which helps them to better understand and assess the patient's injuries and needs from the initial examination to the end of their physical rehabilitation treatment.
Founded in 2012, P.I.HELP Injury Clinics is the leader in personal injury care in Salt Lake City, UT. The clinics offer a wide range of therapies and services to those injured in personal injury accidents.
For more information, press only:
P.I.HELP Injury Clinics
Rafael Rodriguez
801-210-5050
help@PIHELP.com
For more information on personal injury treatment and chiropractic care in English and Spanish:
www.pihelp.com