GCP Fund President Joe Malvasio Closes Deal Worth $987,000, as the Company Agrees to Finance Acquisition of Office Space in Washington, DC Area
The commercial property will serve as the regional operations hub of one of the fastest emerging national company in the FMCG sector.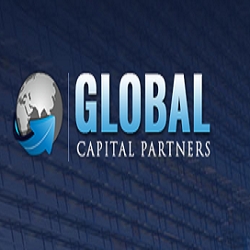 New York, NY, April 16, 2019 --(
PR.com
)-- Global Capital Partner Fund, the NY-based commercial lender, announced today that it has closed a loan deal to help a client in the FMCG industry finance the purchase of a multi-storey building in Washington DC, which would serve as their regional office. The deal was exclusively negotiated by the company president, Joe Malvasio.
Speaking on the occasion,Joe Malvasio said, "We're extremely happy to have worked on this project. It was a tough deal to close out, given the intense competition that the property had generated,but thanks to our experience in the market, we managed to help our clients secure the deal swiftly. It's one of the fastest closing we've achieved in the history of our company."
GCP Fund provides a range of hard money loans and financing solutions to businesses, developers and real estate investors countrywide. The company has financed many acquisitions over the years, providing clients with convenient and timely access to funds.This latest loan deal is another notable addition to its expansive body of work.
"At GCP Fund, we have always supported clients in accomplishing their business and investment goals, no matter how varied they are. From hotel acquisitions to fix and flip purchases to commercial adaptive reuse projects, we have financed everything. It's this diversity and our friendly customer service, that has endeared us to those who dream big and pursue the impossible," concluded the President.
Joe Malvasio has handled negotiations for several closings at GCP Fund. His expertise is highly regarded by industry professionals and clients alike.
About Joe Malvasio
Joe Malvasio has an experience of 30 years as a commercial lender and works in the capacity of President at Global Capital Partners. He has a formidable track record of success. Joe Malvasio can be contacted through the following channels:
Website: https://gcpfund.com/
Contact: 1-800-514-7350
Fax: 516-299-9133
Business Address: 274 Madison Avenue Suite 901, New York, NY 10016
Email: contact@gcpfund.com
Contact
GCP Fund
Joe Malvasio
+1-800-514-7350
https://gcpfund.com/

Contact