The Pi Shop, Product Incubator Announces Event Led by Tesla Co-Founder Marc Tarpenning
On April 25, 2019, Tesla Co-Founder Marc Tarpenning will be visiting The Pi Shop in Downtown Fresno to deliver a fireside chat regarding entrepreneurship, Tesla, environmental concerns, and the future of technology.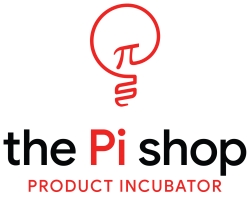 Fresno, CA, April 20, 2019 --(
PR.com
)-- The Pi Shop, the Central Valley's leading product incubator, has announced a session with Marc Tarpenning, Tesla Co-Founder. The Pi Shop provides incubator services for physical product businesses. These services include prototyping, product/technology development, testing and production facilities.
The Pi Shop's educational programs range from seminars to workshops and are offered throughout the year. Content ranges from basic educational content to product specific.
"We are continuously adding educational sessions that will provide long term gain to our community," said Mark Jackson, Executive Director and Founder of The Pi Shop. "We are delighted to welcome Marc to our portfolio of educational topics."
To learn more about The Pi Shop and their event offerings, visit www.thepishop.org.
About The Pi Shop
The Pi Shop is a non-profit product incubator focused on educating, mentoring, and providing access to the tools needed to create a product. The Pi Shop staff includes a dedicated Engineer in Residence and a Grant Specialist. Another important distinction between The Pi Shop and other incubators is the emphasis on developing product related companies. To that effort, The Pi Shop has a fully equipped 8000 square foot shop containing a 5 axis VMC, machine tools, 4' x 8' Laser Cutting Table, a Printed Circuit Board / Solder Mask Mill, 3D Polyjet Printer, 3D FDM Printers, 3D SLA Printer, TIG Welders, MIG Welders, Floor Standing Drill Press, Bench Grinder, Hydraulic Press, Vibratory Deburr, Hand Tools, Convention Milling and Turning Machines to name a few. This space is used for development, prototyping and limited production.
Headquartered in Fresno, CA, The Pi Shop is an extension of the U.C. Merced Venture Lab. The Pi Shop accepts entrepreneurs from beginning to established stage of their company. More information about The Pi Shop can be found at www.thepishop.org.
Contact
Pi Shop
BJ Yebisu
559-481-5004
www.thepishop.org
Cell (559) 799 4781

Contact