Sophia Edwards-Bennett, M.D., Ph.D., DABR Honored with a Lifetime Achievement Award and as a Professional of the Year by Strathmore's Who's Who Worldwide Publication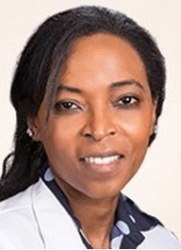 Lutz, FL, June 05, 2019 --(
PR.com
)-- Sophia Edwards-Bennett, M.D., Ph.D., DABR of Lutz, Florida has been honored with a Lifetime Achievement Award and as a Professional of the Year for two consecutive years, 2018 and 2019, by Strathmore's Who's Who Worldwide for her outstanding achievements and high level of success in the field of radiation oncology.
About Sophia Edwards-Bennett, M.D., Ph.D., DABR
Sophia Edwards-Bennett, M.D., Ph.D., DABR is a Radiation Oncologist, founder of ACCESS-EB (Ambassador of Cancer Care, Education and Support Services). With over 10 years experience, Dr. Edwards-Bennett specializes in radiation oncology. She treats cancer of all sites, including both adult and pediatric cancers.
Dr. Edwards-Bennett dedicated herself to her profession after her mother instilled in her the credo that success is borne from unwavering passion, dedication and service. After earning a Ph.D. in Bioorganic Chemistry from Georgia State University in 1999, Sophia obtained her M.D. from Weill Cornell Medical College of Cornell University in 2005. She completed her one-year preliminary internship at St. Vincent's Hospital at New York Medical College. She then pursued and completed her Radiation Oncology Residency Training at the Memorial Sloan Kettering Cancer Center. She is Board Certified in Radiation Oncology, and is licensed in multiple states including New York, Florida, South Carolina, Indiana, Wisconsin, and South Dakota.
Dr. Edwards-Bennett, known to all her patients as Dr. EB, has practiced at multiple cancers centers, both academic and private practice including Moffitt Cancer Center, 21st Century Oncology; and also currently treats patients with stereotactic radiation therapy at the Cyberknife Center of Tampa Bay in Tampa, Florida.
While practicing at 21st Century Oncology, Dr. EB consulted, evaluated and treated over 1500 cancer patients. She also joined their Oncology International Team, and synchronously employed her training to disseminate cancer education to the Caribbean, including her native country, Jamaica. She utilized several modes to educate and serve the Caribbean populace including scientific symposium/conference presentations, radio, television, medical news articles, and by volunteering oncologic treatment consultations and recommendations. Most recently, she served as the Senior Radiation Oncology Consultant in the launching of two (2) new Radiation Centers in Jamaica.
Dr. Edwards-Bennett has served as the principal investigator in multiple clinical studies, and has been awarded research grants, authored multiple peer-reviewed articles, served as a reviewer for journals including Cancer, presented at Medical Conferences both National and International, served on DHEC, The South Carolina Cancer Control Advisory Committee, and as Co-Chair of the Breast Cancer Committee. She is an educational journal contributor serving on the Membership Committee of the American College of Radiation Oncology (ACRO), and recently served as the Chair of the Lung Cancer Committee in a collaborative project of the NCCN and CAOH (Caribbean Association of Oncology and Hematology) to construct Harmonized Guidelines for Cancer Detection, Treatment and Follow-up Care in the Caribbean.
Dr. Edwards-Bennett has been the recipient of multiple awards including Best in Medicine/Best Doctors in America in 2018/2019 by the American Health Council, Vitals Patient Choice Award, Vitals Least Patient Waiting-Room Time, Leading Physicians of the World Award, Top Doctor in Florida and South Carolina Award (since 2015). She is a member of multiple organizations including the American College of Radiation Oncology (ACRO), The American Society for Therapeutic Radiology and Oncology (ASTRO), The Association for Minority Radiation Oncologists, The Caribbean Physicians Network of CTCA, the American Medical Association (AMA), the Caribbean Association of Oncology and Hematology (CAOH), and the American Association for Women Radiologists (AAWR).
Looking toward the future, Dr. Edwards-Bennett is enthusiastic and grateful for the opportunity to continue to be an ambassador of cancer care, education and support services (ACCESS-EB) to her patients, both nationally and internationally. She also hopes to expand her current philanthropic endeavors both in the US and the Caribbean.
When she is not indulging in patient care, Sophia enjoys spending quality time with her family at home, playing/watching tennis and traveling. She enjoys writing, music and is also an avid reader.
Dr. EB states, "Medicine is my passion and purpose; it allows me to positively impact lives on a daily basis."
About Strathmore's Who's Who Worldwide
Strathmore's Who's Who Worldwide highlights the professional lives of individuals from every significant field or industry including business, medicine, law, education, art, government and entertainment. Strathmore's Who's Who Worldwide is both an online and hard cover publication where we provide our members' current and pertinent business information. It is also a biographical information source for thousands of researchers, journalists, librarians and executive search firms throughout the world. Our goal is to ensure that our members receive all of the networking, exposure and recognition capabilities to potentially increase their business.
Contact
Strathmore Worldwide
Susan Perrault
516-677-9696
www.strathmoreworldwide.com
Syndi Reibman

Contact