Sergei Tokarev: For Two Years Lucky Labs Has Distributed More Than 5,000 Books to 200 Libraries of Ukraine
Timed with World Book Day, another 60 libraries in 15 regions of the country received non-fiction books from Lucky Labs.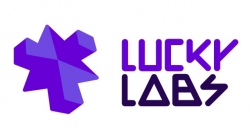 Kyiv, Ukraine, April 25, 2019 --(
PR.com
)-- IT company Lucky Labs has engaged in the publication and distribution of popular science literature for adolescents in the Ukrainian language for two years. The publishing project of the company takes part in international exhibitions and is engaged in the education of young people in Ukraine. Sergei Tokarev, co-founder of Lucky Labs, explains:
"We have long been engaged in charitable activities in the Ukraine. We try to help orphans and children with disabilities. At the same time, we conduct free programming courses for schoolchildren and work closely with libraries. Two years ago we learned about a serious shortage of high-quality popular science literature for teenagers in the Ukrainian language and decided to help solve this problem."
The company is looking for talented Ukrainian authors and scholars to write books, and is engaged in translating world bestsellers into the Ukrainian language and distributing popular science literature to libraries in the Ukraine.
"The main focus of our work is on the eastern regions of the country. There, the shortage of Ukrainian-language educational books for young people is felt most acutely. But we work with other areas as well. For two years, Lucky Labs has donated more than 5,000 books to children's libraries throughout the Ukraine," notes Sergei Tokarev.
Timed with World Book Day, the company has expanded library collections in 15 regions of Ukraine. Sergei Tokarev says that now two new books are being prepared for the release. In the near future, they will appear on the library shelves of the country.
Lucky Labs develops software products for marketing, gaming and financial industries. The company's portfolio includes more than 100 mobile and desktop applications. The company sells its products on the western market and in the Asian countries. Today, 950 people work in the Ukrainian offices of Lucky Labs.
Contact
Lucky Labs
Sergey Koval
+38 098 5352612
https://www.lucky-labs.com/

Contact