Once in a Lifetime Experience to Catch a Massive Bluefin Tuna with World Record Tuna Charters is Now Available for Beginner to Expert Seawolves
World Record Tuna Fishing Charters is now proudly operating out of Nova Scotia's eastern shore for Giant Bluefin Tuna fishing. World Record Tuna hosts exciting fishing charters which combine the adrenaline rush of fighting a massive Bluefin with world class comfort and customized equipment. World Record Tuna provides the thrill of this once in a lifetime opportunity with 80+ years combined experience amongst their captains.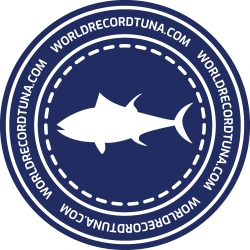 Miami, FL, May 21, 2019 --(
PR.com
)-- Just in time for the upcoming Giant Bluefin Tuna fishing season, World Record Tuna at
www.worldrecordtuna.com
is now proudly operating from Nova Scotia's eastern shore, the home of the Giant Bluefin Tuna. The exhilarating tuna fishing charters combine the adrenaline rush of catching a massive Bluefin Tuna with world class comfort and the expertise of a team with 80+ years fishing experience.
These exceptional fish do not give up easily, making the thrill of the catch even more glorious. Catching a Giant Bluefin Tuna requires a rigorous physical battle and high quality custom equipment. World Record Tuna charters are fully guided by professional level experts with local knowledge who cater to beginner through expert clients during every moment of the adventure. Charters are geared toward client comfort with a safety first mentality.
Charters with World Record Tuna is the absolute adventure of a lifetime and one that will not be forgotten. Information about World Record Tuna and booking charters can be found at www.worldrecordtuna.com.
Contact
Bluefin International
Olgac Aycan
305-766-4818
www.worldrecordtuna.com

Contact