National Credit Partners Helps Small Business Owners Who Are Overwhelmed with High Interest Debt
Small business owners are increasingly turning to alternative online financing as a fast way to keep their business afloat - although this money is easy to obtain, the interest rates are astronomical and the terms often predatory. That is where National Credit Partners steps in to help the over extended business owners.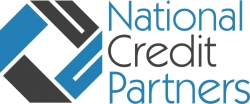 Santa Ana, CA, May 22, 2019 --(
PR.com
)-- National Credit Partners Helps Small Business Owners Being Crushed by High Interest Loans.
National Credit Partners provides "Business Loan Modifications" for over-extended business owners who are overwhelmed by debt and facing insolvency or even bankruptcy.
Let's face it, small business lending has changed since the recession. Although business owners prefer traditional loans through a bank, only 54% of SBA applications were approved last year.(1) As guidelines tighten and regulations increase small business owners with less than perfect credit are increasingly turning to online lenders who offer fast and easy to obtain financing.
Merchant Cash Advance loans have exploded onto the scene and 56.8% of applications were approved and over $16 billion dollars of this type of credit were extended to business owners last year.(2) Although most lenders and business owners have the best of intentions when they enter into these types of agreements, the daily payments and sky-high interest rates up to 400% can create problems for business owners who run into an unexpected situation. Many of these business owners face financial ruin because they had signed a Confession of Judgment or agreed to a UCC Lien or personal guarantee. These business owners are sinking because of their business debt management and the practice of "stacking" these types of loan on top of each other and in danger of going under. This is where National Credit Partners comes in to save the day. National Credit Partners specializes in helping over-extended business owners restructure and modify their business debt.
National Credit Partners advocates and works for the small business owner by restructuring and managing their debt to free up cash flow and keep the business running. National Credit Partners provides business debt relief by utilizing their strong relationships with the lending community and legal team to cut payments and put the business owner into a new, affordable contract. National Credit Partners negotiates for 100% payback to the lender (endearing them to the lending community) while restructuring the debt so that the business owner has room to breathe and get back on their feet. This is important, because this type of financing is largely unregulated, as the specific contract language refers to the money as an "advance against future receivables." Due to this designation, the Merchant Cash Advance lenders are not regulated - also, since the cash is advanced through the business entity there are no consumer protections afforded. The struggling business owner is standing naked with the deck stacked against them when they are unable to manage their business debt, while the lender's have multiple tools in their possession to ensure they get paid.
National Credit Partners business loan modification program offers the best of both worlds - they work to free up cash flow for struggling business owners and help them stay open and avoid bankruptcy. At the same time, they work hand in hand with the lender to make sure they are paid in full (100% of contracted loan amount) with restructured, affordable terms. Obviously, lenders are not pleased when a business owner defaults, but National Credit Partners knows that the lenders appreciate the fact that they are negotiating for a full payback over an extended period of time instead of a business debt settlement. It is rare in business for a solution to work for both sides. National Credit Partners skilled negotiators, mediators and Attorney's provide an alternative solution for overextended business owners who are drowning in debt. National Credit Partners has an A+ rating with the BBB.
If you are a business owner drowning in debt and need a lifeline, you can contact NCP directly at info@nationalcreditpartners.org or 888-766-3998 or go to
www.nationalcreditpartners.org
(1) www.finder.com/business-loanstatistics
(2) https://debanked.com/2018/02/banks-alt-funders-continue-to-compete-for-small-business/
Contact
National Credit Partners
Dean Miller
949-763-4280
https://nationalcreditpartners.org

Contact