The Legendary Huset's Speedway is Up for Grabs in a Winner Take-All Race
This once in a lifetime race happens on August 13th, 2019.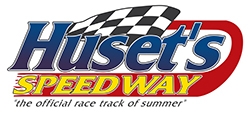 Brandon, SD, June 20, 2019 --(
PR.com
)-- This is the first time ever, in any facet of racing, that an event like this is taking place. Up for grabs is most likely the largest purse in the history of United States racing: the winner of this race will win The Legendary Huset's Speedway or they can take a cash bounty of $3,600,000 instead.
Huset's Speedway opened in 1957 and has been a staple in the racing community ever since. In 2015, the Speedway changed ownership and an $18,000,000 investment took place making the Speedway the new gold standard in dirt-track racing. Along with races, the facility is now capable of handling concerts and special events such as monster trucks and motocross.
On Tuesday, August 13, 2019, the race will take place at the Legendary Huset's Speedway in Brandon, SD. The race will feature 410 Winged Sprint Cars from all across the country. There will be a minimum of 18 cars and a maximum of 36 cars in the race so the race teams will know their odds of winning before the dirt flies. The race will follow the standard World of Outlaws rules for specs and technical inspection.
The entry fee for each car will be a non-refundable $200,000. The winner of the race will win the historic Speedway. If the winner does not want the Speedway, they can opt for a $3,600,000 cash bounty instead. Land Title Guaranty Company with the legal team of Meierhenry Sargent LLP in Sioux Falls, South Dakota are handling the transaction.
Go to www.husets.com to enter the race and to get more information about this historic, once in a lifetime race. Tickets to attend the race will be announced at a later date.
"I've had the 70+ acre venue on the market for over a year at $9,450,000," said track owner Chuck Brennan,"and it has not sold yet. We thought this would be an amazing way to find a new owner for the track and hold the biggest Sprint Car race ever at the same time. This race will happen if we get to a minimum of 18 cars."
The Race is going down on August 13th, 2019 at the Legendary Huset's Speedway in Brandon, South Dakota.
Huset's Speedway is 3/8 Mile dirt racing track and entertainment venue in Brandon, SD that opened in 1957. It has hosted sold out events from the World of Outlaws to Willie Nelson, the Beach Boys, and Weezer.
If you would like more information about this topic, please visit www.husets.com
Contact
Huset's Speedway
Steve Pryzbocki
435-640-7699
husets.com

Contact