IrisVision Awarded the Federal Supply Schedule Contract Award with Veterans Affairs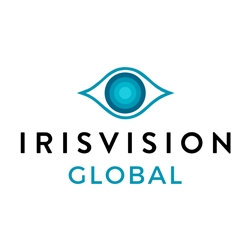 San Francisco, CA, June 22, 2019 --(
PR.com
)-- IrisVision successfully qualified for the VA (Veteran Affairs) FSS Contract Award, thereby providing veterans, active duty military personal and all eligible government agencies, the chance to avail IrisVision on a significant discount.
The VA Federal Supply Schedule (FSS) Program establishes long-term government-wide contracts that allow VA facilities and other government agencies to acquire a vast array of medical equipment, supplies, services, and pharmaceuticals directly from commercial suppliers.
This program is managed by VA under delegated authority by GSA (General Security Service) to acquire medical equipment, supply, pharmaceutical, and service schedule programs directly from commercial suppliers.
A California based startup, IrisVision is an FDA registered Class 1 medical Device, created in collaboration with Samsung, Johns Hopkins University School of Medicine and UC Berkeley. This contract presents an opportunity for veterans and other military personal to avail this device at a discounted price through multiple blind and low vision associations, throughout the country.
VA's Office of Blind Rehabilitation Services estimates there are approximately 130,000 Veterans in the United States who are legally blind, and more than a million Veterans who have low vision that causes a loss of ability to perform necessary daily activities.
IrisVision
low vision glasses
are designed to address many vision problems and eye diseases such as Age-related macular degeneration, Glaucoma, Retinitis Pigmentosa, Diabetic Retinopathy, Optic Nerve Damage, Cataracts and many similar eye diseases.
IrisVision is honored to support those who have served and sacrificed for our country and is Endorsed by the Blinded Veterans Association and the U.S. Department of Veterans Affairs. We are working side by side with Blind Rehabilitation Centers across the country as well as Vision Center of Excellence and Wounded Warriors program.
If you are a Veteran, you may be eligible to get IrisVision today for free through the Department of Veterans Affairs. Eyecare professionals at your local VA hospital can help you test drive IrisVision and experience for yourself how it can significantly improve your vision.
Visit the following page (https://irisvision.com/veterans) for free Consultation or contact the undersigned below.
Contact
IrisVision
Mark Douglas
1-855-207-6665
https://irisvision.com

Contact