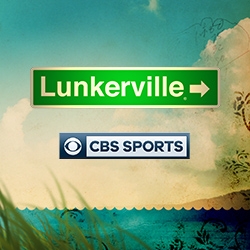 New York, NY, July 17, 2019 --(
PR.com
)-- The internationally syndicated television show Lunkerville has a new time and air day for its 2019 broadcast season: 8am on Saturday morning on CBS Sports Network, the coveted weekend morning slot. "This is the ideal place for Lunkerville," says Director/Host Mike de Avila. "If you're an angler and you're not fishing on Saturday morning, you're watching fishing on TV. It's also a time when a lot of families are at home. Our goal has always been to reach and entertain even folks who don't fish! Lunkerville is a great introduction to a sport that's fun and affordable and has the added benefit of bringing family and friends together."
Lunkerville is in its 15th year of continuous, weekly national broadcast. From its inception, the series was an immediate hit with outdoorsmen - and women - on The Sportsman Channel, winning viewer-favorite fishing show three years in a row, Viewer Favorite Host and Best Freshwater Fishing Episode. Its popularity continues to rise, as evidenced by its burgeoning Facebook fan-base, now close to 600K followers with engagement that places it among the top fishing show Facebook page behind only the legend Bill Dance.
In addition to the CBS Sports TV premieres, Lunkerville episodes will be rebroadcasted on World Fishing Network (WFN) five times the same week during the summer, and teased heavily on Facebook Watch. Come Fall/Winter, the entire season will be available on Amazon Prime Video.
About Lunkerville
When Indie film director Michael de Avila hooked his passion for story telling onto his love of fishing, he spawned the documentary fishing series Lunkerville. For 15 years, host "Mike D" has been casting his line at everyday, recreational anglers, traveling to their secret spots, sharing their special techniques and making them the expert stars of the day. In his signature laid-back manner, he reels in the camaraderie, the fun and the fish. There's never a dull moment on Lunkerville: the show that features real people and real fish stories. Lunkerville also hosts one of the most popular Facebook social media pages for an outdoors TV show. With over half-a-million fan followers, guests are chosen directly from the Facebook group. For more information on the show, visit www.lunkerville.com.
About CBS Sports Network
Launched in February, 2011, the CBS Sports Network is an American digital cable and satellite television network that is owned by the CBS Corporation and is available to approximately 61 million pay television households in the United States. The network also has carriage in Canada on Bell TV. For more information, visit www.cbssports.com