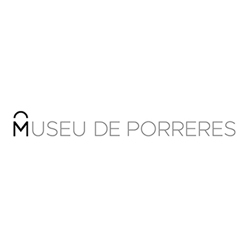 Mallorca, Spain, July 18, 2019 --(
PR.com
)-- The Museu de Porreres is honored to welcome a group of four international artists during the Fiesta de Sant Roc. The exhibition, called "The Realms of Gold," will receive artists Hisako Kobayashi (New York, USA), Tatsuya Kobota (Japan), Jill Krutick (New York, USA) and Kiumiko Okamoto-Paulish (Porreres, Spain). The exhibition will run from August 9th to the 16th, 2019.
What a joyous opportunity it is for these four artists to come together for a group show. This exhibit celebrates a golden moment by showcasing how artists' connections develop through years of networking and travels. Overlapping exhibitions at different locations in New York, France and Japan have helped ally these artists. An appreciation for each other's work has grown, tightening the bond. Kumiko Okamoto-Paulish, a local Mallorca artist established a relationship with the Museu de Porreres, making this exhibit possible. The artists will all be uniting together for the first time in Mallorca -- traveling from Japan and New York.
A range of artistic styles will be presented at the exhibition from traditional Japanese ink on paper, and egg tempura on canvas to abstract oil and acrylic on paper and canvas. Each artist draws from their history and life experiences to capture their unique story.
About Hisako Kobayashi (New York USA)
Hisako Kobayashi has been showing her art for the past three decades on four continents. As an abstract painter, her art combines the influences of a person who still feels a strong affinity for her native Japan, but who also received rigorous training in the US, and who has lived in this country for most of her adult life. Hisako grew up in Tokyo before moving to New York City in 1981 to earn a Masters of Fine Arts at Pratt Institute. Her work is also grounded in the idea that painting should model itself on music, the purest of all the arts.
About Tatsuya Kobota (Japan)
Born in Tokyo in 1952, the artist started his career in 1980 as an illustrator for characters in the entertainment world as well as the development of new shops such as the store Sanrio in Tokyo Disneyland. Around the 1990s the artist decided to take on an adventure and travel around the world, until he became an IT professor in the 2000s. His art activity started in 2018 with a group exhibition in Sendai, Japan. The artist explores surreal experiences he has seen and felt in his life. His pictures portray the edge of life and death and the resilience of our world. The work for this show are done in ink, applied with a brush on washi paper, a technique that is unique to Tokyo. The paintings are not in color, but are energized by the force of a brush and the spirit of the artist's whole body.
About Jill Krutick (New York USA)
Jill Krutick is a contemporary abstract expressionist whose paintings trace the artist's joyful path of self-discovery and creative exploration. Using only texture, line, and color, the artist suggests the intense beauty and constant flux of nature: galaxies, skies, blossoms, and tides. Influenced by modern and contemporary masters such as Van Gogh, Monet, and Gerhardt Richter, Krutick combines abstract expressionist gestures, impressionist luminosity, and personal symbols of change. Krutick painted privately for over 40 years and studied at The Art Students League of New York. In 2010, she began exhibiting her work and has seen her career blossom. This year she has two solo museum exhibitions at the -- Coral Springs Museum of Art, Florida and the Yellowstone Art Museum, Montana (November - January 2020). In addition, Krutick is currently showing at Georges Bergès Gallery, New York City and the Fritz Gallery, Palm Beach Florida. Krutick has over 100 global collectors, including museums and corporations.
About Kumiko Okamoto-Paulish (Porreres, Spain)
Born in Tokyo, Japan in 1950, Kumiko Okamoto-Paulish received education in traditional Japanese charcoal and pencil drawing techniques from an early age. From 1968, Okamoto-Paulish received formal education in Product Design at the prestigious Tama Art University in Tokyo and graduated in 1972. After working under Luigi Colani in Berlin, Germany, Kumiko studied Art History at the University of Hamburg, Germany, as well as Textile Design at the University of Fine Arts of Hamburg. In 1975, Hamburg, her academic work, "The influence of Japansese Art on European Art" was published. Furthermore, she worked at the Hamburg office of the renowned Japansese advertising agency, Hakuhodo, as a graphic designer and coordinator. In Japan, Okamoto-Paulish undertook further extensive explorations in traditional Japanese painting techniques in her paintings; she sets a special focus on "egg tempera," a traditional technique of the European Renaissance.
If you would like more information about this topic, please call Jill Krutick at 914.5220420.