InnQuest Software Connects roomMaster PMS with UpsellGuru
UpsellGuru makes it easier than ever to increase your guest experience while increasing your revenue at the same time. InnQuest's roomMaster software has recently partnered with UpsellGuru to do just that. If you're looking for a product that automates your upselling platform, contact our sales team to find out how you can get a demo of UpsellGuru today.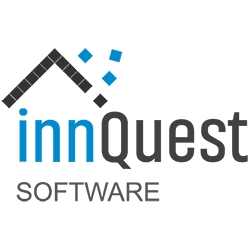 Tampa Bay, FL, July 23, 2019 --(
PR.com
)-- InnQuest Software, a leading provider of hotel technology, is pleased to announce a new connection for the roomMaster PMS with UpsellGuru. The connection with this pioneering solution allows more than 5,500 roomMaster clients to enhance their up-selling strategy. Guests are put in control of the upgrade process by bidding on room upgrades through the automated solution.
Offering a dynamic content feature, guests can bid on upgrades and stay enhancements through personalized, targeted marketing messages. This allows hotels to increase revenue while decreasing free room upgrades.
"UpsellGuru aligns perfectly with InnQuest Software's mission of providing the right technology that our clients need to satisfy guests along with growing their businesses," said Kent Howard, Vice President of InnQuest. "We are excited to work with the UpsellGuru team and to have the roomMaster PMS software integrated with this innovative upselling platform."
"We are thrilled to work with such an experienced and leading hospitality software company such as InnQuest Software," said Hans Schmidtner, Co-Founder and Managing Partner of UpsellGuru. "We also look forward to helping our respective clients maximize their guest experiences, along with increasing their revenue streams while adding another competitive advantage to InnQuest Software's existing solutions."
This solution adds to InnQuest's current suite of technology and fits with our all-in-one mission -- giving our clients a new revenue solution for ancillary sales.
InnQuest Software
is a leading technology provider for the hospitality industry. For over 25 years, InnQuest has combined hotelier experience with innovative technology to deliver an all-in-one solution that empowers hotels to attract guests, drive customer loyalty, and increase profits. Our flagship property management software, roomMaster, helps manage over 5,500 properties across 100 countries. InnQuest develops scalable solutions ranging from a Hotel PMS, Cloud PMS, Channel Manager, Hotel CRM and helps properties enable guests to Book Direct. We believe that everyone deserves a great guest experience, whether they're staying at a small B&B, a thousand-room resort, or anywhere in between. Call us today at 1.813.288.4900, or email us at sales@innquest.com. We will be happy to walk you through InnQuest's solutions.
About Valsoft Corporation - InnQuest Software's parent company, Valsoft Corporation, acquires and develops vertical market software companies, enabling each business to deliver the best mission-critical solutions for customers in their respective industry or niche. Visit the website at www.valsoftcorp.com.
About UpsellGuru - Launched in 2016, UpsellGuru is the industry's only pre-arrival room up-selling system that enables guests to bid on room upgrades. Headquartered in Dortmund, Germany with offices in the United Kingdom and Singapore. For more information on UpsellGuru visit the website at www.upsellguru.com.
Contact
InnQuest Software
Kent Howard
813-288-4900
www.innquest.com

Contact