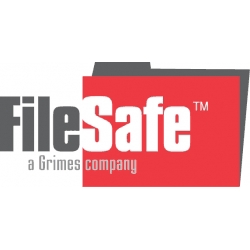 Jacksonville, FL, April 02, 2008 --(
PR.com
)-- Charles Parks, Account Executive for FileSafe, came across some surplus shelving that was to remain out of use at the company's file storage facility and realized that part of it could be re-used.
"The shelving wasn't large enough to meet our requirements, but I just couldn't see not making use of a section of perfectly good shelving. That's when the idea came to me about Sacred Heart Catholic School," said Parks, who was once a student at the school.
Sacred Heart was able to make good use of the shelving for equipment and general storage purposes in the gymnasium's locker rooms. "This donation has really helped with organizing our gear and supplies," says Janet Rizk, a representative for the school.
"It's just great that this recycling effort has turned into a win-win situation. I would encourage all companies to take a serious look at any office or storage type equipment before discarding it and consider the potential recycling benefit," noted Parks. "Not just for the environment, but also for the community."
FileSafe provides document storage and management services to businesses that have records that must be maintained. FileSafe is a subsidiary of The Grimes Companies, which provides powerful tools for supply chain management.
For further information contact: Rosy Franklin, 904-899-1199.
###