VOS Digital Media Group Appoints Pertti Johansson to Its Board of Directors
VOS Expands Board of Directors with Appointment of Wireless Telecommunications Innovator.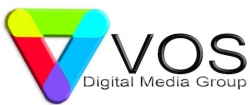 New York, NY, August 20, 2019 --(
PR.com
)-- VOS Digital Media Group, Inc. (www.VOSDMG.com), a global media technology company, announced today that Pertti Johansson, a highly accomplished senior executive with more than 40 years of telecom and wireless operations, technology and business expertise, was appointed as an Independent Member of its Board of Directors. His addition to the Board brings an unparalleled level of worldwide knowledge and experience in the global telecom markets, operations and technologies to VOS.
Mr. Johansson is a world-renowned leader in the telecommunications business sector with decades of experience in senior executive positions in high-tech companies include president of Qualcomm Europe, Middle East and Africa, he opened these markets to the company's advanced wireless technologies as Senior Corporate Vice President and Officer Motorola, where he built its international cellular network business from 50 million to five billion dollars. He has created and managed billions of dollars of major international business in fixed and cellular network infrastructure, wireless handsets, applications and content as well as semiconductors. Pertti has developed and managed complex senior level government, regulatory, telecom operator, vendor and industry associations relations worldwide, with experience starting, building, and running effective organizations in Europe, China, Japan, India, Middle East & Africa and Latin America.
"The addition of Pertti Johansson to our board of directors brings an unrivaled combination of business and leadership experience and global relationships with top tier telco's and TMT business sector to VOS," stated Paul Feller, Chairman and Chief Executive Officer of VOS Digital Media Group. "Pertti has been helping to revolutionize the mobile communications sector for decades, managing operations and major global infrastructure projects and partnerships. I couldn't be more thrilled to have the benefit of his guidance and leadership governing the direction as we expand VOS' partnerships internationally."
Mr. Pertti's executive positions have included Motorola, Qualcomm, Monitise, and Powerwave Technologies. He has sat on the boards of directors for more than a dozen companies worldwide, including Connection Services Group, and the Africa Broadband Forum, which promotes broadband development in Africa and assists new and established operators to gain knowledge about best practices and solutions.
About VOS Digital Media Group:
VOS is a global digital video exchange and technology platform providing a seamless process for bringing together content creators and media companies. We specialize in providing and maintaining content sales and sourcing scalability, reducing labor and editorial costs, eliminating errors in metadata assignment and extraction, and drastically decreasing the time to market for both video creators and buyers. https://www.vosdmg.com
Forward-Looking Statements: Statements in this press release relating to plans, strategies, projections of results, and other statements that are not descriptions of historical facts may be forward-looking statements within the meaning of the Private Securities Litigation Reform Act of 1995 and the Securities Act of 1934. Forward-looking information is inherently subject to risks and uncertainties, and actual results could differ materially from those currently anticipated due to a number of factors. Although the company's management believes that the expectations reflected in the forward-looking statements are reasonable, the company cannot guarantee future results, performance or achievements. The company has no obligation to update these forward-looking statements.
Contact
VOS Digital Media Group
Christopher Stankiewicz
347-620-9272
www.vosdmg.com

Contact