Encouraging Business Bliss at the First Annual Make Mine Pink "Getting Down to Business Retreat"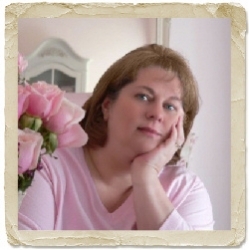 Colonial Heights, VA, April 04, 2008 --(
PR.com
)-- Make Mine Pink is not only a completely women owned and operated shopping web site, but a unique networking and support group of and for women at every stage of business. In an effort to expand their services to women following their bliss, they are hosting their first annual "Getting Down To Business" Retreat in Historic Colonial Williamsburg, Virginia on September 19-21, 2008.
MakeMinePink.com
is more than a place to shop. For the e-boutique owners and forum members, it is an online women's coffee klatch, a support group for new entrepreneurs as well as a group of close knit friends who share in each others' triumphs and trials. It is a network of more than 100 boutique owners and 800 plus forum members who know where to go for fun, shopping, friendship and support.
Founded in 2004 by Joyce Lucas, after she navigated her way through the internet to open an online boutique, her purpose was to help other women get their online business off the ground and encourage camaraderie. Today,
Lucas one of the 2008 Country Living Women Entrepreneur honorees
, has unified a like-minded group women from all the over the internet who all believe in the same business values and are willing to welcome, mentor and help build a circle of friendship. That is a huge accomplishment in this large World Wide Web.
At Make Mine Pink you will find romantic home décor, cherished needlepoint pillows, design services, vintage china and tea sets, as well as expertly hand crafted home and fashion accessories.
Each boutique is individually owned and operated which creates an uncommon one of a kind shopping experience. Still one of the main advantages MakeMinePink.com offers is friendship and support for businesswomen who have similar interests and goals. In one year Make Mine Pink has grown from just over two hundred members to 800 plus members. A testament to hard work, strong ethics and an amazing group of women that genuinely care about each other's success, Make Mine Pink takes networking to a whole new level.
Make Mine Pink is extremely excited to have the opportunity to offer this fun and informative "Getting Down To Business" Retreat. Workshops and speakers will represent areas of business that will arm business owners with vital information and skills to aid in the success of their business. Some of the workshops planned are web photography, business law, public relations and information technology (computer) industries. Seminars and workshops will be offered throughout the day, and will include unique networking and vendor opportunities.
###
Contact
Make Mine Pink
Joyce Lucas
804-524-0092
www.makeminepink.com

Contact