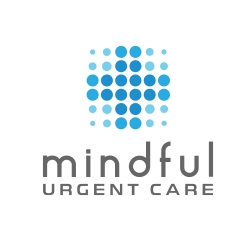 New York, NY, September 30, 2019 --(
PR.com
)-- First and Only NY Chain to Provide Same Day In-Network Mental Health and Addiction Care.
America's opioid crisis, as severe as it is, represents only the tip of the mental health needs' iceberg. In the New York tri-state area, it's estimated that 3.5 million people suffer from mental illness, but some 2.3 million are not receiving treatment, and if you need long-term in-network psychiatric care in New York that requires medication, you usually must wait 4-6 weeks just for an appointment.
Tackling these critical needs by creating a new model for delivering mental health services, New York's Mindful Urgent Care has become the first and only chain of clinics in New York to provide same day in-network mental health care and addiction services. The clinics offer a completely streamlined process with same-day appointments and with most insurance plans accepted.
Mindful Urgent Care, founded in 2018 by Dr. Tamir Aldad, promises a "very individualized approach" to treating patients' unique needs and treats the full spectrum of mental health disorders and addictive behaviors. It also boasts "experts who are leaders in their fields with comprehensive training from some of the best health care facilities in the world," and have "concentrated work in behavioral health and addiction treatment."
Won Prestigious Award; Rapid Expansion in NY Area: Fourth Clinic Opens Today
Growing rapidly because the need is great, Mindful Urgent Care -- which currently operates two clinics in New York City (in NoMad and the Financial District) and one in West Hempstead, NY – today opens a new clinic in the Flatiron District, and plans to open another clinic in February, either in the Grand Central Station area, Soho or in Chicago.
Mindful Urgent Care -- which won the prestigious University of Chicago Booth School of Business' New Venture Challenge and Global New Venture Challenge competition in 2018 (following the footsteps of Grubhub and BrainTree) -- received $905,000 in initial funding this past spring, and has announced a next round of fundraising later this fall.
"Very Severe Societal Problem that Desperately Needs New Solutions"
Mindful Urgent Care's Dr. Aldad's pride in his organization's growth is tempered by his deep recognition that unmet mental health needs remain so enormous. "Those suffering from mental illness often face extremely long periods of time before they can get adequate care, when time for them is of the essence, sometimes an absolute matter of life or death," he explains.
"Self-evidently, this area isn't about a new solution in search of a problem -- but a very severe societal problem that desperately needs new solutions, which Mindful Urgent Care is working hard to help provide."
Hugh Taylor, MD Chair and Chief of Obstetrics, Gynecology and Reproductive Sciences at Yale School of Medicine/Yale-New Haven Hospital, echoes some of Dr. Aldad's key points: "Patients with Premenstrual Dysphoric Disorder and Perinatal and postnatal depression often wait weeks until they can see a psychiatrist. Mindful Urgent Care is bridging this gap and improving everyone's access to mental health services, which is much needed."
"We're excited to work with Mindful's patients and look forward to working with Dr. Aldad and his team as they expand their groundbreaking services. There are many synergies between Mindful and Talkspace and our cooperative efforts will enable us to provide more holistic care to those in need," said Dr. Neil Leibowitz, Chief Medical Officer at Talkspace.
About Mindful Urgent Care
Mindful Urgent Care is New York's first and only mental health and addiction clinic chain offering same day in-network services. Our goal is to provide quick, easy, and affordable treatment for individuals suffering from mental illness and/or addiction. Treatment at Mindful begins simply with a desire to get help – and availability to be seen same-day. Mindful's team is comprised of a wide range of professionals from board certified physicians and psychiatrists, physician assistants, nurse practitioners and licensed social workers. Treatment begins upon walking through the door, in which the individual seeking help for themselves or their loved one will be greeted by a case specialists and asked a series of pre-screening questions to determine the best possible course of treatment.