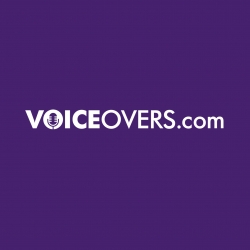 Los Angeles, CA, October 10, 2019 --(
PR.com
)-- VOICEOVERS.com is proud to announce the nomination of several of their professional Voice Actors for awards at the upcoming SOVAS Voice Arts Awards.This year's awards will be held at the Warner Bros.Studio in LA on November 17, 2019.
Members of VOICEOVERS.com's Talent roster have been nominated for a wide variety of awards this year, including Best Voiceover Performance in eLearning, Spoken Word and Storytelling, and Outstanding Public Service Announcements, Demo awards in Narration, Commercials, and Promos, and many more. VOICEOVERS.com applauds the hard work and artistry of the nominees, and looks forward to continuing to partner with them.
From the earliest stages of launch, VOICEOVERS.com has prided itself on carefully vetting Talent to ensure that each Buyer that casts through the site receives top voiceover performances that compete in the same arena as voiceover from top Talent agencies across the globe.
"The level of professionalism and skill exhibited by our Talent is unsurpassed, and the amount of members nominated shows it," says VOICEOVERS.com CEO Matt Dubois. "It is VOICEOVERS.com mission to bring top-quality, award-winning voiceover services to Buyers large and small through an effortless online platform, and I think this is a great validation of the level of quality you can expect."
The entire VOICEOVERS.com team is thrilled to be involved in the voiceover industry during this exciting and change-filled time, and looks forward to hearing the results of this years SOVAS Voice Arts Awards.
Here are a few members that are nominated for an award:
Michelle Sundholm, Andia Winslow, Angely Baez, Will Roberts, Marisha Tapera, Bobbi Maxwell, Kyle Chapple, Maria Pendolino, Lynn Norris, Anne Ganguzza, Natalie Stanfield, Debi Mae West, Paul Fraley, Bob Olson, Kabir Singh, Jas Patrick, Chris Michaels, Michael Grant, Helen Lloyd, Rex Anderson, Adam Verner, Dennis Kleinman, J. Michael Collins, Matt Gilcheck, Toby Ricketts, Juan Carlos Hernandez, Rebecca Davis, Alissa Zea, Melissa Moran, Ruth Urquhart, Bev Standing, Beth Stewart, Ben McAuley, Paul Thomas Cartwright, Weston Heflin, Patrick Kirchner, Cam Cornelius, Rick MacIvor, Matt Wiewel, Christi Bowen.
VOICEOVERS.com is an online voice casting platform dedicated to providing quality voices on demand. The site caters to the next generation of voice Buyers, while maintaining transparency and honesty with both Buyers and Talent. It features the revolutionary new D-CypherVO rate calculator, which provides fair, non-negotiable rates for a wide variety of voiceover projects.
For more information, go to
VOICEOVERS.com