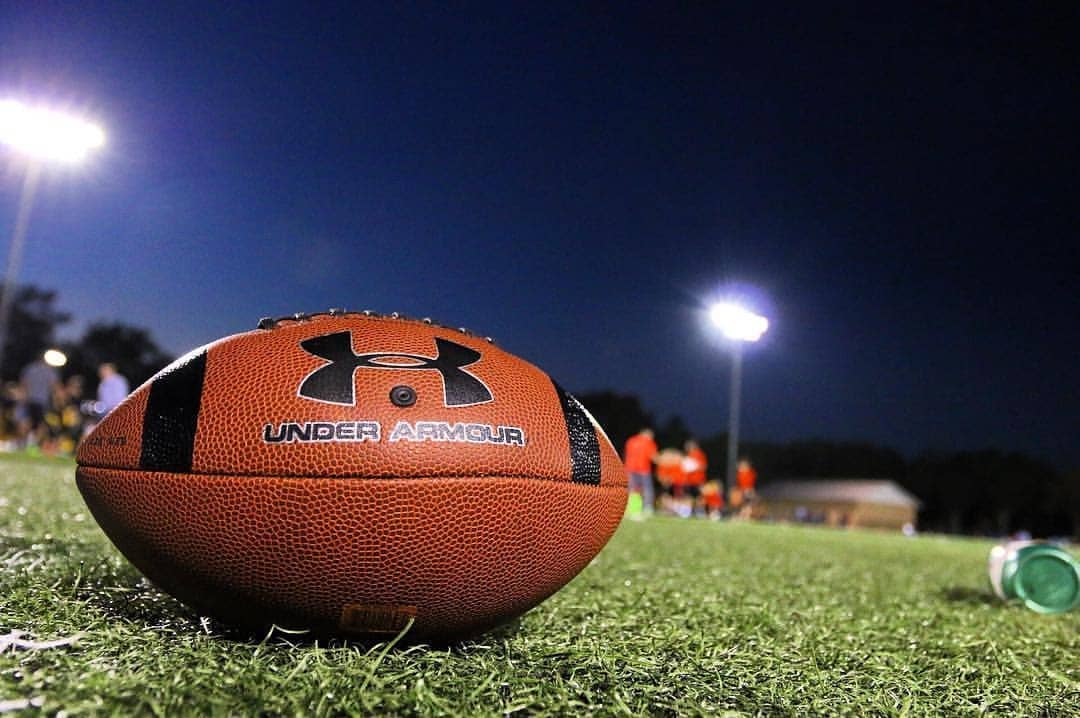 Chandler, AZ, November 15, 2019 --(
PR.com
)-- Under the Lights, a national K-8 coed youth sports organization, empowered by Under Armour, will begin its second flag football season locally on January 10, 2020.
Parents can currently register their children for the Winter season. The season includes seven regular season games, plus playoffs. All players will receive custom Under Armour jerseys. Games will be played Friday nights from 5 to 10 p.m. at Tumbleweed Park in Chandler.
"Flag football continues to grow in Arizona, but with so many choices it is sometimes overwhelming for parents," said the League Commissioner. "Under The Lights provides a unique offering because of our partnership with Under Armour. Our league is the only Under Armour powered flag football league in the East Valley. Plus with Under the Lights, all the games are held in a convenient location and every kid will get to play. We teach them physical fitness, sportsmanship, how to behave on the field and help them build character. The experience itself becomes much more important than the game itself."
Other unique features of Under The Lights, games will be played in a six-versus-six format, with nine players minimum per team. Boys and girls will play on the same teams. There are no tryouts or drafts; rosters are formed by friend or coach request. Single players will be placed with teams whose members attend the same school, live in the same neighborhood or belong to common community organizations. At the end of the season, players from the championship team in each grade bracket will be awarded trophies.
All coaches are volunteer parents who pass background screenings and become certified through an online course available on the Under the Lights website. "If you are interested in registering your kids, signing up as a volunteer coach or both, I recommend doing so as soon as possible," he says.
Under the Lights is still offering sponsorships opportunities to local businesses interested in promoting themselves by contributing to a positive organization in their community.
"We feel that by supporting this grassroots football effort in the community that there is a great opportunity for parents and local businesses to be exposed to hundreds of families. It's pretty exciting to partner with a well-known brand such as Under Armour and sponsor a great youth sports organization like Under the Lights. You can have your brand right next to theirs on the field," he said.
For more information, visit: www.UAFLAG.com/Arizona or call (480)434-2004.