The Caipirinha: Cocktail of the 2008 Recession? Cachaça Leading Growth Trends Among Spirits' Categories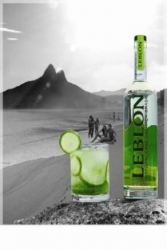 New York, NY, April 09, 2008 --(
PR.com
)-- In 1982, it was the Classic Martini. In 1992 it was the Margarita. In 2001, the Cosmopolitan. What's the cocktail of the 2008 recession?
Many are pointing to the Caipirinha, the Brazilian national cocktail made with Cachaça, Brazil's national spirit. After all, who knows how to muddle through an economic crisis better than the Brazilians? "Without question, the Caipirinha is the cocktail of our times," says Albert Trummer, one of the country's top bartenders.
The key ingredient to the Caipirinha is Cachaça. Distilled from fresh cane juice, Cachaça is the fastest-growing spirits category in the U.S. In 2007 alone, sales rose by 50% over the previous year. "Cachaça is the new Tequila," says Jean Luc Lametrie, Food & Beverage buyer for an upscale New York restaurant and bar group including Town, Kittichai, and Bond Street.
Caipirinhas are popping up on cocktail menus around the country, and are served at restaurants as broad as Morton's Steakhouse, the Delano, the Bellagio, Lever House, and McCormick and Schmick's. The trend is undeniable. The Distilled Spirits Council of the US database reports that 80,117 cases of Cachaça were sold in 2007. That means "Americans drank an estimated 12 million Caipirinhas last year. They love the fresh fruity taste of Cachaça combined with muddled lime," said Junior Merino, Sommelier and Master Mixologist. With the same 50% growth rate, Caipirinha sales would reach 18.4 million in 2008, giving the established Margarita serious competition.
Leading this trend is Leblon, the top award-winning Cachaça. In April, Leblon Cachaça is throwing Caipirinha parties for Wall Streeters at the New York Stock Exchange and Ulysses, the classic Wall Street establishment. "Together, we can muddle through any downturn. Let's take a page from the Brazilians and keep a positive attitude," says Steve Luttmann, Leblon Cachaça CEO.
About Leblon Cachaça:
Leblon is an ultra-premium Cachaça (ka-SHAH-sa) produced in Minas Gerais, Brazil. The rum-like spirit, the most award-winning cachaça on the market, is made from fresh pressed Brazilian sugar cane that is then rested in cognac casks and blended to create superior complexity and taste. Cachaça is the main ingredient in the Caipirinha (kai-pur-EEN-ya), the national cocktail of Brazil. Leblon is the leading luxury Cachaça in high-end establishments, a 2006, 2007, and 2008 Gold Award Winner at the San Francisco World Spirits Competition and Best in Class at the 2007 Rum Experience International Tasting Competition ­ London. Leblon is now available in all 50 U.S. states and cultural capitals around the world such as Sao Paulo, London, Paris, and Bangkok. For more information, visit
www.cachacaleblon.com
.
###
Contact
Wells Marketing Group
Petrina Fisher Wells
212-757-1835
wells-pr.com

Contact