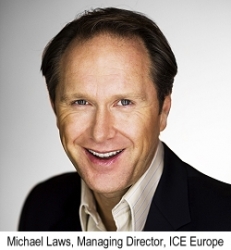 London, United Kingdom, April 17, 2008 --(
PR.com
)-- Perspective International Ltd, which is well known within the industry for their award winning Perspective Magazine, announced recently that from July 2008 they would also be publishing "Owners Perspective" a consumer driven publication based on their successful formula.
Since the original press release there has been significant interest and anticipation over the new magazine worldwide and before official promotion of the publication has even started, almost 900 people have already subscribed at
http://www.ownersperspective.com
An initial key to the success in this publication is clearly the support being received from strategically selected companies and major industry players, which will drive circulation into the tens of thousands over a short period.
One of the first companies to show their support was ICE Europe (International Cruise & Excursions) who offer a wealth of cruise and resort based products and services to developers, marketers and consumers.
Managing Director, Michael Laws commented;
"I very much welcome the introduction of this new, exciting and independent Timeshare Consumer Magazine. As a matter of fact it was quite surprising to learn that until now, bearing in mind that timeshare has a significant impact on the economy in general and on tourism in more specific terms that nobody took up this opportunity before. I am therefore even more pleased that Paul & Sharon, two of the most ambitious people I have ever met within this industry, are not only to introduce their Owners Perspective publication but know that they will also develop it into a reliable and credible source and voice for existing and prospective timeshare consumers.
"From a suppliers point of view Owners Perspective is an incredible opportunity to allow new as well as existing players within the industry to not only introduce, explain and promote themselves to the consumer, but even more importantly in some ways to educate the consumer on how they can benefit even more as a timeshare owner by using those products and services especially designed for them. In some ways this also allows us to help change the mindset of the timeshare owner.
"Timeshare has so much more to offer today than it did 20 years ago. So from our point of view, although ICE is very well known as a brand within the industry, we will now also be able to promote our brand and services to the consumer who will be able to learn more about ICE through our highly valued resort partners."
A number of other companies have also expressed support and further official press releases will follow over the coming weeks in the lead up to the first edition.
The new publication, nicknamed "Owners Perspective" is scheduled for launch online in July 2008 with a print version to follow by the end of the year. Subscriptions to the online version of the magazine are well underway in advance at
http://www.ownersperspective.com
confirming the excitement of timeshare owners about the new source of information soon to be coming their way.
For those not familiar with the original business to business version, Perspective Magazine;
you should visit
http://www.theperspectivemagazine.com
About International Cruise & Excursions (ICE)
ICE is a private resort and cruise club. The ICE Inc. is a unique, global organization focused on providing a synergistic alliance between distinguished, high-quality resorts and the world's leading cruise lines. The power of this alliance enables both cruise lines and resorts worldwide to offer innovative new products and take their business to a new level through untapped markets.
For more information visit
http://www.myplatinumrewards.co.uk
or
http://www.iceenterprise.com
About Perspective International Ltd
A specialised PR & Media company for the timeshare and shared ownership industry, Perspective International produces a number of publications both in print and online as well as a collection of industry resources than span a wide and diverse network across the globe.
For more information visit
http://www.perspectiveinternational.com
###