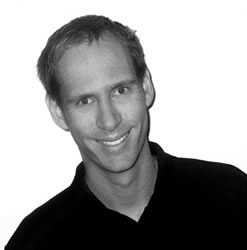 Brisbane, Australia, April 21, 2008 --(
PR.com
)-- Apollo CEO Luke Trouchet won the prestigious Ernst & Young "Young Entrepreneur Of The Year" Award.
The judging panel consider each Entrepreneur Of The Year finalist against the following criteria: financial performance, entrepreneurial spirit, innovation, personal integrity / influence, strategic direction and national / global impact.
Ernst & Young Chief Executive, James Millar said: "Through the Entrepreneur Of The Year (EOY) program, we acknowledge the great wealth of entrepreneurial talent shaping Australia's future. The stories told by the men and women coming through EOY are inspirational and their places as finalists in the first round of these Awards are truly deserved. We congratulate them on their success so far. The entrepreneurs of today will be the leaders of tomorrow."
The program is founded and produced by Ernst & Young and in Australia is sponsored by Westpac Business Bank, Qantas, Austrade and AusIndustry. The international recognition of the awards positions winners as world-class entrepreneurs and provides a benchmark for entrepreneurial excellence. Winners are much admired leaders in their industries and important role models. Past International Entrepreneur Of The Year award winners have included Scott McNealy, Sun Microsystems; Michael Dell, Dell Computer; Howard Schultz, Starbucks; Jeff Bezos, Amazon.com; Eddie Jordan, Jordan Grand Prix; and Narayana Murthy, Infosys Technologies.
Mr Trouchet said, "It truly is a great honour to be recognised in such a prestigious competition. I wish to acknowledge the enormous support of my family, the Apollo team and all of our partners around the world that have given me the opportunity to manage such a successful company as Apollo."
The Apollo Group of companies is the second largest leisure vehicle operator in the Southern Hemisphere offering campervan and
car rentals in New Zealand
, Australia & America. Apollo operates 13 branches and employs more than 150 people. In particular it is well known for its top quality fleet of luxury motorhomes, competitive car rental rates and its personalised service to customers.
Apollo has grown on average 30% every year and had recorded profits well above the industry standard since Mr Trouchet joined the family business full time in 1996 after completing a Bachelor of Laws. Some of the highlights have been opening offices in New Zealand, the formation of its own manufacturing division and establishing Apollo as a major force in car rental.
After accepting the award, Mr Trouchet announced a massive capital spending project of $100 million dollars over the next two years to meet increasing demand. The motorhome bodies will be built in Apollo's own factory Talvor Motorhomes and by leading manufacturers Winnebago and Trakka.
According to Mr Trouchet, the primary key to his success has been to employ a skilled team of people who share his commitment to offer a consistently high quality product combined with personalised service.
Initial Source: http://www.apollocamper.com/media/apollo-motorhomes-ceo-young-entrepreneur-winner23012009111907.pdf
###