NetSpeed Learning Solutions Announces Five-Year Contract with the GAO
NetSpeed Learning Solutions, a woman-owned business headquartered in Seattle, WA, announces a five-year contract to provide leadership skills training to the Government Accountability Office (GAO). In addition, NetSpeed Learning announces the launch of NetSpeed Fast Tracks, a web-based learning on demand platform that allows organizations to provide just-in-time learning and peer-driven learning using Learning 2.0 tools such as podcasting, blogging and multimedia.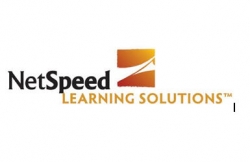 Seattle, WA, April 25, 2008 --(
PR.com
)-- Today NetSpeed Learning Solutions, a Seattle-based learning and training company, announced a $1.2 million, 5-year leadership development contract award with the Government Accountability Office. The contract, which includes GAO trainer certification and over fifty leadership development workshops per year, will be rolled out regionally to up to 500 GAO employees, in the second quarter of this year. Company President, Cynthia Clay, attributes the win to their innovative blended learning product which combines classroom instruction, with post-class online reinforcement that includes the ability to track, measure and report results. "We offered the GAO an opportunity to save money and time by licensing our pre-built, online training modules and combining them with cutting-edge, customized class room instruction that includes GAO specific examples," said Clay. "Our program is highly scalable, multifaceted, and can be rapidly implemented."
NetSpeed Learning Solutions, previously known as NetSpeed Leadership, has been a recognized leader in blended learning since 2001. The company continues to push the envelope and expand the online learning experience with last year's beta launch of NetSpeed Fast Tracks. NetSpeed Fast Tracks is an interactive, collaborative, customizable learning platform that capitalizes on peer to peer learning. The service has been making waves in the corporate training arena since it first premiered at last year's ASTD conference. "While many companies pride themselves on their technical expertise, and try to fit learning into that new media, we take an alternate approach," said Clay. "As learning experts, we look at how technology can be leveraged to facilitate learning and stimulate discussion in an intuitive way. With a pioneering service like NetSpeed Fast Tracks, companies can tap into a social media platform, and the social media phenomena, without significant IT investment."
NetSpeed Fast Tracks utilizes Web 2.0's "architecture of participation" functionality, and provides a dynamic learning environment that can be used to educate, train and communicate with workers. With NetSpeed Fast Tracks users can search, create, and publish information; socialize; collaborate; and experience peer to peer learning through host of technologies such as blogs, video or avatar-supported podcasts, expert interviews, authored content, and multi-media knols. Companies can co-brand and customize NetSpeed Fast Tracks or purchase the service as-is to promote learning in career development, communication strategies, and manager leadership practices to help managers, supervisors and individual contributors handle workplace challenges.
For more information about NetSpeed Learning Solutions visit www.netspeedlearning.com or about NetSpeed Fast Tracks visit www.netspeedfasttracks.com.
Contact: Tim Jones, Vice President PH: 206-517-5271, tjones@netspeedlearning.com
###
Contact
NetSpeed Learning Solutions
Tim Jones
206-517-5271
www.netspeedlearning.com
Cynthia Clay, President: cclay@netspeedlearning.com

Contact