Sacred Serenity Spa Opens Doors for New Medical and Spa Patients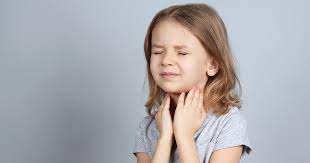 Kearney, NE, November 22, 2021 --(
PR.com
)-- Along with cutting-edge holistic technology and the latest approaches to patient-based health care, Sacred Serenity Spa provides high-quality affordable health care to the community: providing a self pay program for acute care, woman's health and preventative services.
Since 2014, Jennifer Sherman, PA-C has looked for ways to assist the community with a whole health approach to medicine and wellness. "The best environment for a patient is one where they feel they can afford their care without breaking the bank. A safe place to voice their own opinions on their care options, while utilizing a combination of modern and holistic medical approaches." With specialties in Emergency Medicine and Woman's Health, Jennifer stated she feels this combination of expertise will save families money in the long run because it will stop the unnecessary costly trips to the Emergency Room for those who can't afford medical insurance.
Sacred Serenity Spa is a veteran-owned and family operating medical clinic. They understand the importance of practicality and affordability in this socioeconomic region. They have partnered with Veteran Evaluation Services to offer Disability & Compensation exams to local veterans to remove the need for commute to Omaha, Nebraska.
Contracts have been sent in to provide Every Woman Matters Well Woman visits for free for those who qualify for the Nebraska State funded program as well as the Nebraska Colon Screening Program.
The goal for this spa is to bolster its efforts to include health and wellness services that cover mind and body for the entire family in all levels of care. From Himalayan Salt Saunas, to Laser Hair Removal services, there is something at this new facility for everyone.
Unfortunately, due to COVID restrictions throughout the year, the massage therapy portion has not been able to open. Owners reported, "We have reached out to several facilities to complete the hours we need to get our massage capabilities going but unfortunately they are all unable to full function at this time."
Contact
Sacred Serenity Spa
Jennifer E. Sherman
(531) 218-4161
www.sacredserenityspa.com
Tony Amaya - Manager

Contact