DocClocker, Now Integrated with Athena Health
Health information technology company Fast Pathway Inc. integrates the innovative DocClocker application with Athena Health Marketplace to reach more health providers.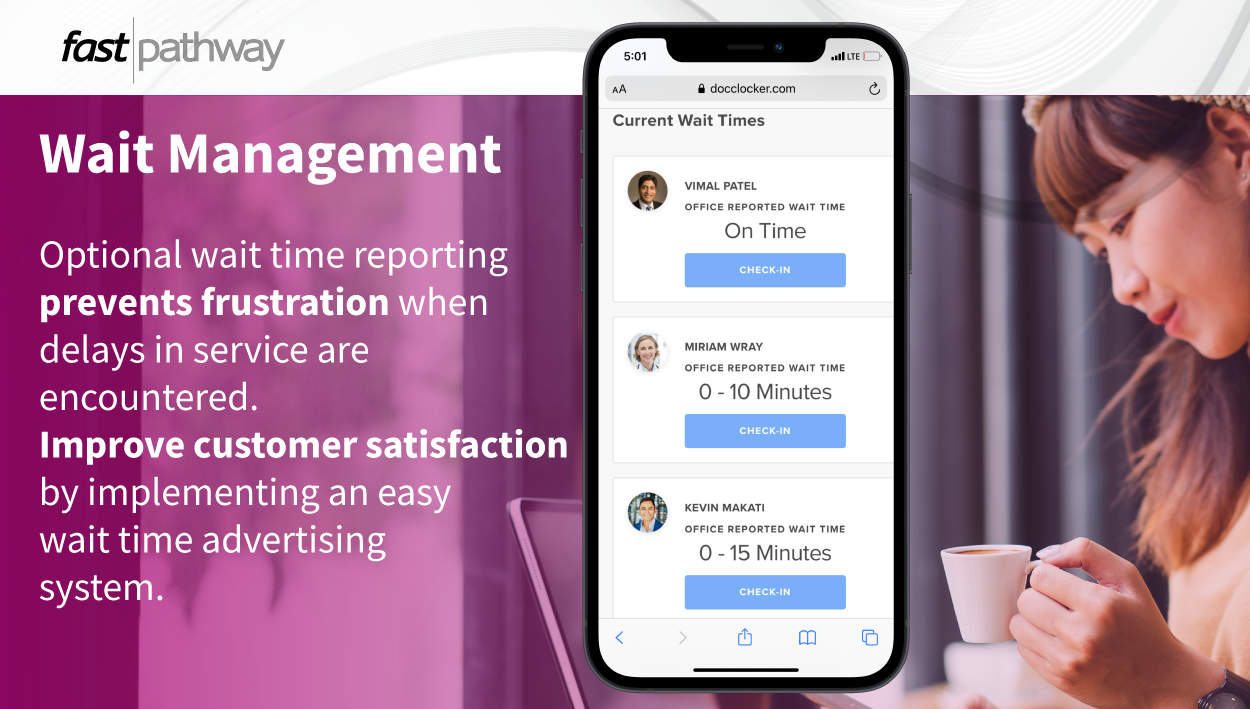 Tampa, FL, December 20, 2021 --(
PR.com
)-- Fast Pathway Inc. Partners with athenahealth's Marketplace Program to enable appointment booking integrations
Fast Pathway Inc., a provider of health IT services for hospitals and clinics, today announced a partnership with athenahealth, Inc. through the company's Marketplace program. As part of theathenahealth®
Marketplace
, this newly integrated application is now available to athenahealth's growing network of healthcare providers to allow seamless integration with athenahealth's patient appointment scheduling software.
"Fast Pathway Inc. enables healthcare provider clinics to market last minute appointment availabilities on the DocClocker.com website, and this is now seamlessly integrated with athenahealth," said Eric Carter MD, CEO of Fast Pathway Inc.
Athenahealth is a network-enabled, results-oriented software and services company that offers medical record, revenue cycle, patient engagement, and care coordination services for ambulatory and hospital clients nationwide. The company's vision is to build a thriving ecosystem that delivers accessible, high-quality, and sustainable healthcare for all. As a Marketplace partner, Fast Pathway Inc joins a community of innovated, like-minded healthcare professionals who are looking to bring best-in-class solutions to the athenahealth provider base.
To learn more about Fast Pathway's new integrated application, please visit Fast Pathway's product listing page on the Marketplace.
About Fast Pathway
DocClocker.com is an application from Fast Pathway Inc, a company with a mission to improve the quality of healthcare services for both patients and providers. The company specializes in offering sophisticated technology at affordable prices, connecting key stakeholders through secure, encrypted communication to improve the healthcare experience for all.
About athena health Marketplace
The athenahealth Marketplace, the largest EHR app store, is where athenahealth customers find innovative healthcare IT solutions that extend athenahealth services and allow customers to create highly tailored user experiences. Customers use Marketplace partner solutions to boost practice efficiency, increase patient satisfaction, and engage patients in their own care. The Marketplace has more than 250 solutions across 60 categories that are seamlessly integrated with athenaOne, athenahealth's network-enabled platform through which the company offers medical records, revenue cycle, patient engagement, and care coordination service offerings.
Contact Info
Fast Pathway Inc.
Eric Carter
1-833-362-2562
fastpathway.com
Contact
Fast Pathway Inc.
Eric Carter
1-833-362-2562
fastpathway.com

Contact