AppIt Ventures and Brand Builders Announce a Strategic Partnership to Provide Unique Value to Influencers, Thought Leaders, and Entrepreneurs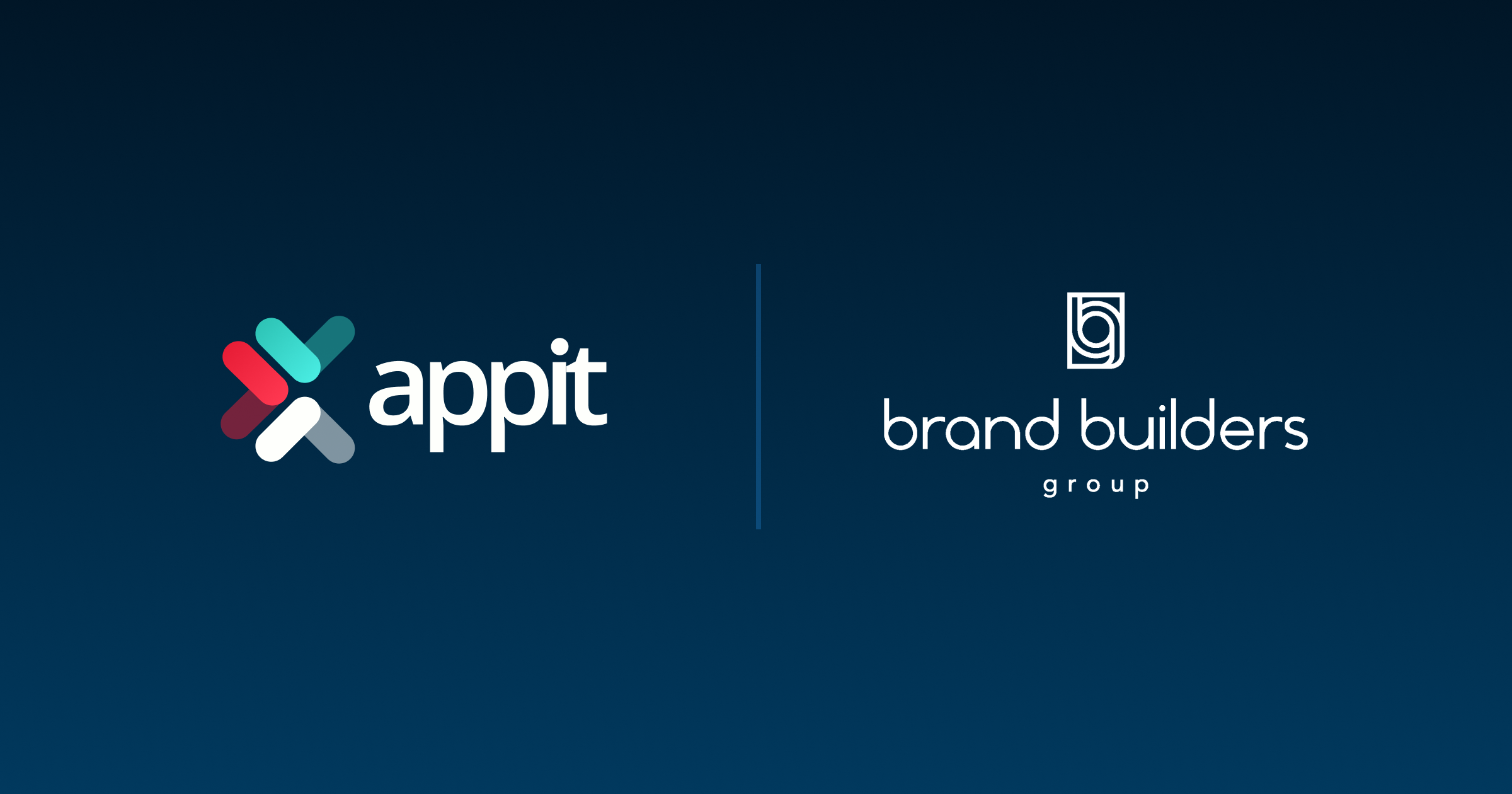 Denver, CO, January 17, 2023 --(
PR.com
)--
AppIt Ventures
, an award-winning, woman-owned, custom software development company, has partnered with personal brand strategy firm,
Brand Builders Group
.
Through the partnership, Brand Builders Group and AppIt will team up to help influencers, thought leaders, and entrepreneurs set the foundation for an ironclad brand strategy and eventual product launch strategy. ‍
"Our mission is to help you become widely known and trusted both online and offline," said
AJ Vaden
, Co-Founder and CEO of Brand Builders Group. "At BBG, we know that the smart use of technology helps brands magnify their impact. We trust AppIt to give our clients unbiased guidance on when it's best to develop custom software vs. leverage existing tools. AppIt understands our process and the needs of our clients which is why we are so happy to have this partnership."
Brand Builders Group is a personal brand strategy firm for influencers, thought leaders, and entrepreneurs. The company's services are designed to help mission-driven messengers clarify positioning, expand reach, and increase revenue. Through identifying what problem you solve, who you solve it for, and how you solve it for them, Brand Builders Group helps clients develop and monetize their brands, setting the foundation for a strong product launch and a successful app marketing strategy.
AppIt Ventures focuses primarily on mobile app development (iOS, Android, and cross-platform), web app development, code audits, and staff augmentation. AppIt works with various industries and specializes in helping companies level up by effectively digitizing their internal manual processes.
"As a Brand Builders Group (BBG) client, I've seen firsthand their program's impact on thought leaders and organizations. This partnership allows us to pair our clients with a system that works time and time again. What I love the most about BBG's training is that the principles stay the same as your company evolves. Working with BBG will help our clients manage launch after launch, and I'm thrilled to help deliver this kind of value to our clients," said
Amanda Moriuchi
, CEO of AppIt Ventures.‍
To support the launch of the partnership, AppIt Ventures and Brand Builders Group will co-host a special event on January 31, 2023 at 11:00 am MT. This webinar, titled: "
How to Turn Your Reputation Into Profitability
," will explore how creating a world-class branding strategy will establish trust with your audience, ultimately helping you harness the power of your reputation to increase financial profitability.
The content of this webinar is meant for influencers, thought leaders, and entrepreneurs that have a vision, a mission, and a motivation to develop, design, and launch a new app, but need help creating and refining their personal brand, their product's brand, and their go-to market strategy. They're not quite ready to build an app yet, but after the Brand Builders Journey, they will be. ‍
This webinar will help attendees:
- Develop an awareness for what strengthens and weakens a reputation.
- Learn a simple formula for establishing and expanding your personal reputation to drive revenue.
- Understand the power of a platform in claiming and proclaiming your expertise.
- Know how to build an audience that stands up to the test of criticism and skepticism in an ever changing marketplace.
About Brand Builders Group
Brand Builders Group is a personal brand strategy firm that helps speakers, authors, influencers, entrepreneurs and executives to clarify their positioning, expand their reach and grow their revenue. Our methodologies, frameworks and teachings are based on our personal track record of releasing New York Times bestselling books, giving viral TEDx talks, building 8-figure businesses, amassing millions of online followers, hosting top-ranked podcasts, and creating Hall of Fame Keynote Speakers. Our insights have been featured by the Wall St Journal, Fox News, Forbes, Fortune, Fast Company, Good Morning America, Inc, SUCCESS, CNN, and Entrepreneur Magazine.
For more information, please visit the Brand Builders Group website:
https://brandbuildersgroup.com/
About AppIt Ventures
Denver-based AppIt Ventures is one of the foremost female-owned technology companies in the world. Specializing in custom software development for mobile platforms, AppIt Ventures is on a mission to help people access and apply the breakthrough benefits of technology. We do that by creating high-value apps that enhance our clients' impact and improve people's lives.
For more information, please visit AppIt's website:
https://appitventures.com/
Contact
AppIt Ventures
Lauren Jones
303-325-2607
https://appitventures.com

Contact