Accounting Business Solutions by JCS Paves the Way for Small to Midsize Businesses to Affordably Automate, Integrate, and Innovate with Sage 100 Accessories
As they continue to set the pace for small to midsize manufacturing, distribution, and field service companies to transition from manual processes to integrated, automated processes, Accounting Business Solutions by JCS has published a comprehensive online resource spotlighting an array of customized Sage 100 accessories tailored to fit each company's specific needs.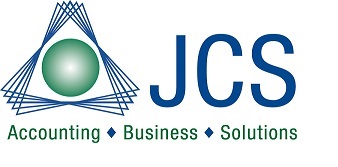 Chicago, IL, February 17, 2023 --(
PR.com
)-- Specializing in sales, support, and training for Sage 100 and a vast range of Sage products, 3rd party add-ons, and ERP software, Accounting Business Solutions by JCS has published
a one-stop Sage 100 solutions
resource for businesses using – or considering using – Sage 100. Each of the Sage 100 "accessories" featured on this resource page allows users to integrate their Sage 100 software with 3rd party accessories, commonly referred to as 3rd party add-ons, extensions, or applications.
Recognized for showing their customers how the right business accounting software goes beyond accounting in how it contributes to the business' efficiency, productivity, and growth, JCS has elevated its expertise in assuring that their customers' accounting software effectively serves their specific purposes and needs.
From functions such as processing payments, managing invoices, or tracking shipments, small to midsize manufacturers, distributors, and field service businesses now have a one-stop resource for discovering how they can incorporate a new capability or maximize an under-utilized capability they already have.
Once these add-on solutions are brought to a company's attention, the pathway to acquiring and applying them – correctly and thoroughly – becomes less overwhelming and more accessible. This is when and where Accounting Business Solutions by JCS' team of experts from industry, tech, and accounting come into the picture. In effect, they are the bridge between the company that is facing challenges and the Sage 100 solution designed to dissolve their challenges.
When a business recognizes the unique challenges they are facing, it becomes much easier for them to recognize the solutions they need. Then, upon discovering that a solution – seemingly customized just for them – is available as a Sage 100 extension, add-on, or accessory, they are much more receptive to the notion that they don't have to endure their challenges – they can actually dissolve them. This is the crux of the unique solutions-providing services that JCS offers.
Through a private, complementary needs-assessment, Accounting Business Solutions by JCS first helps their customers identify and articulate the obstacles and challenges that are stalling their ability to grow at the speed, and in the direction, they've targeted. This discovery is then followed by spotlighting the appropriate Sage 100 solutions that are available to them and which are most ideally suited for them and their budget.
This is accomplished in each JCS customer engagement. But sustainable, profitable results can only be realized when the company gains hands-on, self-empowering insight. Fully understanding how important that is, JCS provides consultative attention throughout the entire process – from selection, purchase, and implementation to ongoing support, training, and guidance.
Assisting clients since 1989 by offering ongoing Sage 50, Sage 100, and QuickBooks business accounting software training, support, sales, and data migration, Accounting Business Solutions by JCS provides solutions for businesses throughout the US through from its offices in many major cities. In addition to Sage 50, Sage 100, and QuickBooks, the company also specializes in the sale and technical support of a number of Sage products, 3rd party add-ons, and ERP software.
Contact
Accounting Business Solutions by JCS
Jennifer O'Brien
800-475-1047
https://www.accountingbusinesssolutionsusa.com

Contact