DB Enlightenment Academy to Host Holistic Transformation Summit, 27-31 March, 2023
This is an exciting & informative event for anyone interested in Holistic Health, Holistic Living, or Spiritual Healing.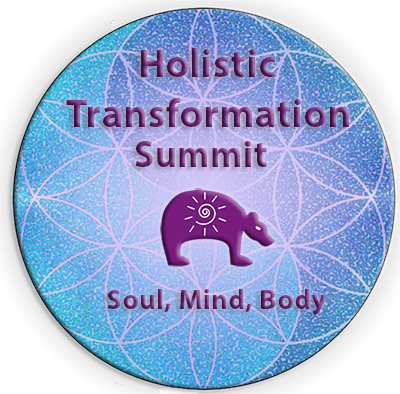 Cottonwood, AZ, March 01, 2023 --(
PR.com
)-- This free online event features International Expert Holistic Transformational Professionals & Coaches who share their transformational stories and their passion for helping others. They will share their various techniques for spiritual, mental, emotional, &/or physical healing in their practices. Learn from top International Experts.
The summit's international, expert speakers are all assisting humanity in some way as it leaves behind a world that is dominated by materialism and enters the Aquarian Age of Enlightenment, Cooperation and Unconditional Love. This year's summit includes a Naturopathic Physician, Chiropractor, Acupuncturist, Hypnotherapists, Psychologist, Counselors, and other Coaches. A total of 29 different talks by 27 different speakers.
Each day will feature topic related speakers:
· Day 1, March 27 – Spiritual Healing
· Day 2, March 28 – Holistic Health
· Day 3, March 29 – Holistic Health
· Day 4, March 30 – Holistic Living
· Day 5, March 31 – Holistic Business Tools
Each day of the summit will be available for 72 hours, so people have time to listen to each of the speakers and collect their free speaker gifts no matter what time zone they are in. Up to 6 speakers each day.
Anyone interested in holistic health & living, whether they are a holistic practitioner, coach, or client, is invited to attend this summit.
Registration for the summit starts March 1, 2023, at:
Holistic Transformation Summit Website
.
Demographics:
· Age: Adults
· Gender: mostly women
· Geography: International (~60% US, ~30% Canada, ~9% Europe, Mexico, Africa, Australia, India) varies by event
About the Dancing Bear Enlightenment Academy, ADBO LLC
In 2020, the Dancing Bear Enlightenment Academy was founded to provide free and low cost training to people globally on topics like Holistic Health, Holistic Living as well as spiritual healing & meditation. It was founded by Dr. Beverly Lawrence, a licensed acupuncturist, holistic practitioner, holistic medical intuitive, medical hypnotherapist, founder of both the Dancing Bear Enlightenment Academy & the Dancing Bear Healing Center, and international speaker, trainer, & author.
In 2021, a semi-annual summit was created to increase the public's access to expert viewpoints during this crucial time of profound change and transformation for humanity. The Academy also sponsors a podcast on YouTube, Spotify, SimpleCast, Amazon, Apple, and other platforms that includes a weekly interview with a holistic practitioner, coach, or Dr. Beverly as well as a live weekly meditations led by Dr. Beverly.
Contact:
Dr. Beverly Lawrence / Support@ADBO.com / 480-422-7000
Contact
Dancing Bear Enlightenment Academy
Dr. Beverly LAwrence
480-422-7000
https://HolisticTransformationSummit.com
https://calendly.com/drlawrence11/30min

Contact