New Book Helps Medical Practices Accelerate HIPAA Compliance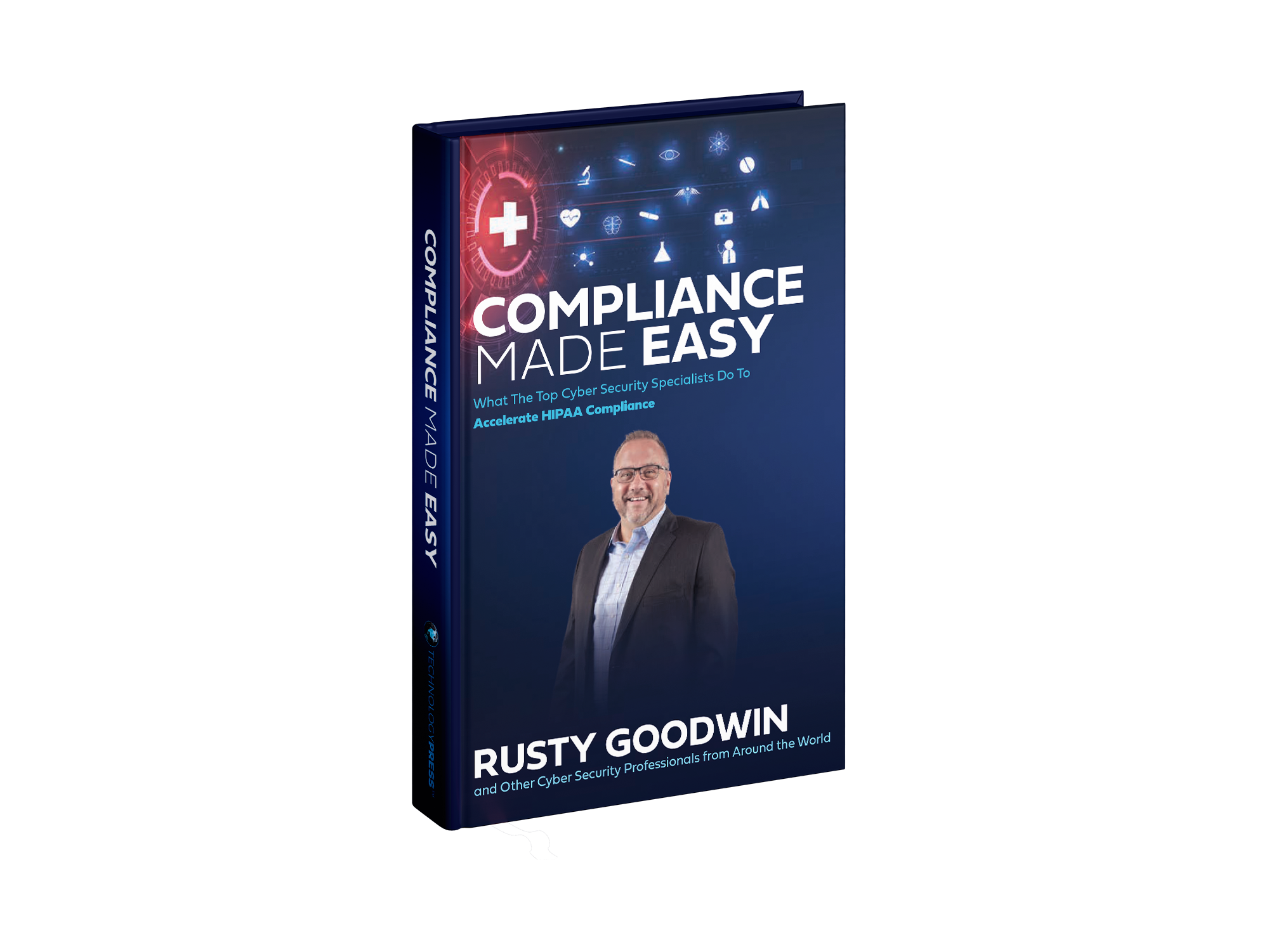 Lynchburg, VA, March 02, 2023 --(
PR.com
)-- Rusty Goodwin, Executive Consultant at The Mid-State Group – a company that goes "Beyond Insurance" to help you protect your company from all threats including Cyber – has recently released a new book ensuring your medical practice is best prepared to comply with HIPAA rules and regulations. The book, "Compliance Made Easy... What The Top Cyber Security Specialists Do To Accelerate HIPAA Compliance," describes common violations and how to avoid paying expensive fines.
"We want to ensure your employees embrace compliance and security," says Rusty Goodwin, Executive Consultant at The Mid-State Group. "Any company that holds health information should create a compliance culture in their workplace immediately. This alone can save your company from painful financial settlements and penalties."
Taking on HIPAA compliance doesn't have to be daunting anymore.
This book is going to reveal to you exactly how to make sure your business is fully compliant with HIPAA standards, and clarify for you the places you might not be aligned with the compliance standards currently.
You'll also learn exactly what you can put in place immediately to prevent those things from crippling your organization or to purchase copies of the book, please visit
rustygoodwin.com
,
themidstategroup.com
or contact The Mid-State Group at 434.528.1001.
About the Author
For over twenty years, Rusty Goodwin has specialized in making compliance not only easym to understand but also easy to follow. Drawing on years of experience giving countless presentations to local businesses, Goodwin is able to break down compliance best practices in a way that is manageable for even the newest of businesses and business owners.
With Goodwin's help, hundreds of businesses have saved and earned more money.
Contact
The Mid-State Group
John Basten
434-528-1001
themidstategroup.com

Contact