ALSS QuickTrick Alignment Partners with Golf Cart Stuff to Provide Superior Alignment Solutions to the Golf Cart Industry
Golfing industry celebrates new partnership between ALSS QuickTrick and Golf Cart Stuff. Bringing together a solution to benefit the industry.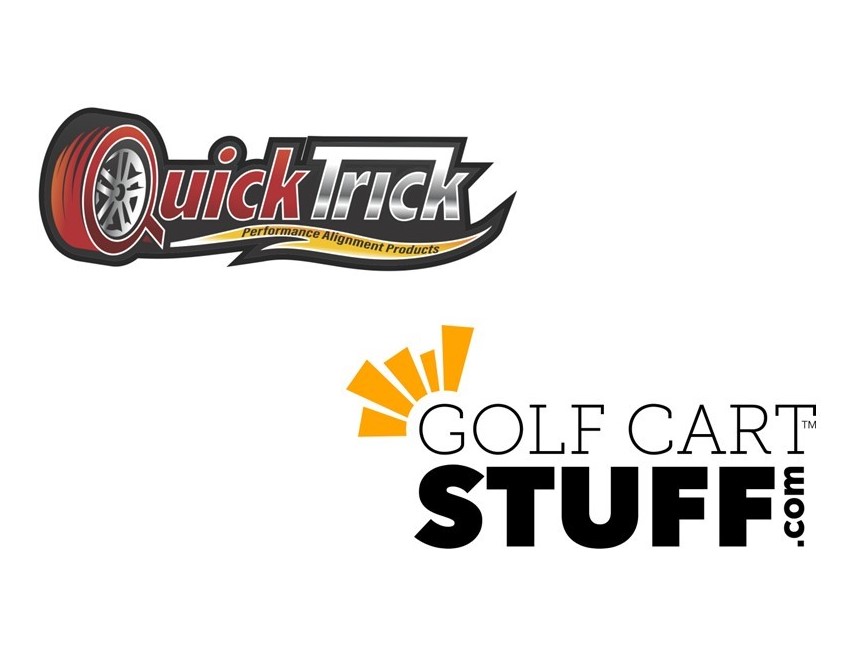 Birmingham, AL, March 09, 2023 --(
PR.com
)-- ALSS - QuickTrick Alignment has partnered with Golf Cart Stuff to provide cart owners worldwide with quality solutions needed to properly align golf carts. This partnership provides an exclusively designed alignment kit for all Golf Cart Stuff's customers along with instructions and information on the benefits and how-to's of alignment.
Roshan Patel, Owner of Golf Cart Stuff stated, "We are thrilled to partner with QuickTrick®, the leading provider of portable and affordable wheel alignment products. With this partnership, we are bringing a unique tool to the golf cart industry, providing golf cart owners and maintenance teams with the products they need to ensure that their carts are operating at peak performance. QuickTrick's innovative alignment tool perfectly complements our line of high-quality golf cart parts and accessories, and we are confident that this partnership will be a game-changer for our customers."
"We currently offer a full line of products ranging in size and design, depending on the user goal. Our kits are engineered to accommodate any vehicle on 3+ wheels and provide accurate results for the best performance and tire life," explains Tess Winningham - Gann, ALSS QuickTrick CEO. "This partnership not only provides a needed solution to the golf cart community, but also provides Golf Cart Stuff with a unique solution for their customers."
"At Golf Cart Stuff, we are always looking for unique and innovative ways to serve our customer base," stated Christian Attlesey, Marketing Manager for Golf Cart Stuff. "A partnership with QuickTrick provides individual golf cart owners and fleet owners with access to a premium product they can use to maximize their golf cart's performance. As an often underserved market, we are thrilled to be able to bring QuickTrick's expertise to the 2 million plus golf carts out on the road today."
For more information on the complete line of ALSS - QuickTrick Alignment products and accessories, please visit the website below.
About Alignment Simple Solutions (ALSS):
ALSS manufactures QuickTrick Alignment Tools. QuickTrick tools are designed to improve performance, lengthen tire life through early and accurate diagnosis of wheel alignment issues on any vehicle. QuickTrick provides the ability to reduce risk & damage through early detection without cumbersome equipment and eliminates the need for a lift when measuring. QuickTrick products are award winning systems, manufactured in the USA and used in over 100 Countries. For more information, visit
https://quicktrickalignment.com
.
About Golf Cart Stuff
Founded in 2016, Golf Cart Stuff carries 3 exclusive product lines, has shipped over 500k parts and accessories worldwide and maintains a 97% customer approval rating. For more information, please visit
https://golfcartstuff.com
.
Contact
Alignment Simple Solutions - QuickTrick
A.T. Gann
205-475-2419
https://quicktrickalignment.com

Contact