Ali Naboush, MD Joins New York Cancer & Blood Specialists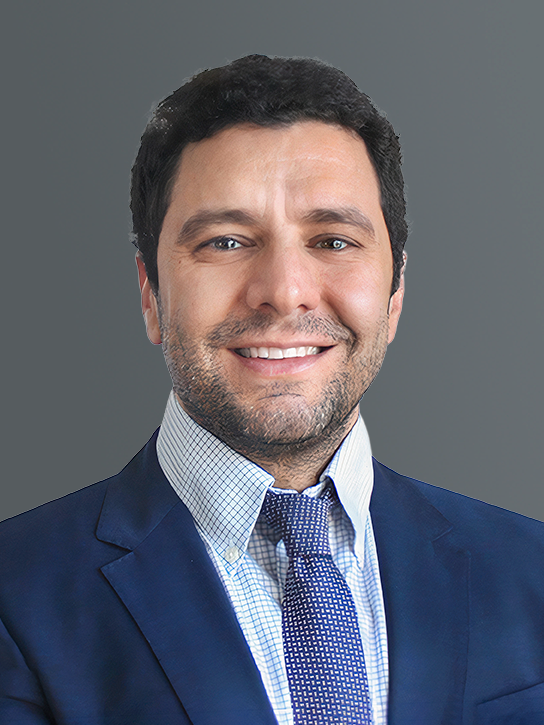 New York, NY, March 13, 2023 --(
PR.com
)-- New York Cancer & Blood Specialists (NYCBS), one of the nation's leading oncology practices, is proud to announce the addition of board-certified hematologist-oncologist Ali Naboush, MD. Dr. Naboush will practice at NYCBS locations in Astoria, Bayside, and Valley Stream.
https://nycancer.com/news/ail-naboush-md-joins-new-york-cancer-and-blood-specialists
"We are thrilled to welcome Dr. Naboush to the NYCBS family. His expertise and passion for patient-centered care perfectly fit our mission to provide the highest standard of care," said Jeff Vacirca, MD, CEO of NYCBS. "With his extensive experience and commitment to innovation, we are confident that Dr. Naboush will positively impact the lives of our patients."
Dr. Naboush is a dedicated physician committed to providing his patients with the highest standard of care. He believes in a patient-centered approach that considers each patient's unique needs, preferences, and hopes. He is passionate about his work and always strives to stay up-to-date with the latest breakthrough treatments and clinical trials.
Throughout his career, Dr. Naboush has worked in some of the top medical facilities in the country, including Brown Physicians Inc. and Lifespan Cancer Institute in Providence, Rhode Island, and Oncology Institute of Hope and Innovation in St. Petersburg, Florida. He has been published multiple times in Hematology and Oncology and is interested in Melanoma and Immune Checkpoint Inhibition.
"I am excited to join NYCBS," Dr. Naboush said. "Given that it is a state-of-the-art cancer center that strives to meet all patients' expectations, it is a place where I can see myself growing with the support of a great team and leadership."
Dr. Naboush received his medical degree from the University of Balamand in Lebanon. He completed his Internal Medicine Residency at Staten Island University Hospital/Zucker School of Medicine at Hofstra/Northwell. Dr. Naboush earned the Resident Research Award during his residency and published several peer-reviewed articles. He completed his fellowship in Hematology and Oncology at SUNY Downstate Medical Center in Brooklyn, New York. He is fluent in English and Arabic.
In his free time, Dr. Naboush enjoys spending time with his wife and son, hiking, and being outdoors. He is a valuable addition to NYCBS, and the team looks forward to working with him to provide the best possible care for their patients.
To make an appointment, call 833-CANCER9. For more information, visit nycancer.com.
About New York Cancer & Blood Specialists:
New York Cancer & Blood Specialists (NYCBS) is a leading oncology practice in the New York Metropolitan area committed to providing world-class, patient-centered affordable care to patients with cancer and blood disorders in their own communities, close to family and friends. NYCBS has more than 30 locations and 35 hospital affiliations throughout Nassau and Suffolk counties, in the Bronx, Manhattan, Queens, Staten Island, and Brooklyn. We offer a multidisciplinary and comprehensive approach to care that utilizes the most advanced imaging, state-of-the-art therapies, cutting-edge clinical trials, on-site pharmacies, and an in-house laboratory with a full range of pathology services. Advocating for and ensuring the health and well-being of our patients is and always will be our top priority. For more information, visit www.nycancer.com.
Contact
New York Cancer & Blood Specialists
Sarah Gould, Communications Director
631-574-8360

Contact