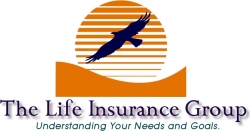 Baltimore, MD, June 03, 2008 --(
PR.com
)-- TheLifeInsuranceGroup.com launches new services in Maryland to Assist in Purchasing Life Insurance.
Who is TheLifeInsuranceGroup.com?
This is a new company in the Maryland area that helps individuals in the purchase of life insurance. They have an extensive knowledge of the ever-changing insurance industry. One of the benefits of utilizing the services of The Life Insurance Group is that they are committed to excellence in working on behalf the customer directly, and they define success from the customer's terms, not theirs. Jonathan Askew founder of TheLifeInsuranceGroup.com says "Our sense of customer satisfaction, and solution-driven actions work to help you retain more of what you have worked so hard to earn."
Purchasing Life Insurance from TheLifeInsuranceGroup.com
Jonathan Askew says "The modern mindset to life insurance has changed. Now many fill out applications for life insurance through websites or fill out applications that was mailed to them and they receive their policies online or through the mail. Life insurance is an important purchase. One should be well informed, educated to what will fit their needs and goals."
As you will read on life insurance is an important asset to a financial portfolio or financial plan. Having a professional asset in choosing the correct coverage will help a person achieve their goals and will meet an important need or several needs. Consulting with a professional like TheLifeInsuranceGroup.com will help persons see some other avenues of need that may be open when purchasing life insurance.
Leonard Mines one of the managers at TheLifeInsuranceGruop.com encourages purchaser of life insurance "do not be reluctant to discuss a purchase of life insurance with a professional (life insurance agent)." Talking to a professional agent can help in making the best decision on purchasing life insurance that will meet needs and accomplish attaining financial goals."
Secure Life Insurance Purchasing from TheLifeInsuranceGroup.com
Life insurance is important to securing a future for loved ones after a principle dies. When gone it is also important for them to have a financial plan and be able to meet their goals and needs. Buying insurance involves asking a variety of personal lifestyle and financial questions. If not already working with a life insurance professional, contacting TheLifeinsurancegroup.com by going to www.thelifeinsurancegroup.com or calling for a consultation to help you meet your needs and goals.
Call Them at 40-456-5356 or 443-691-7226
###