Individual Personality Tops Holiday Luxe Decor Trends According to Social Influencer Kandi's Kreations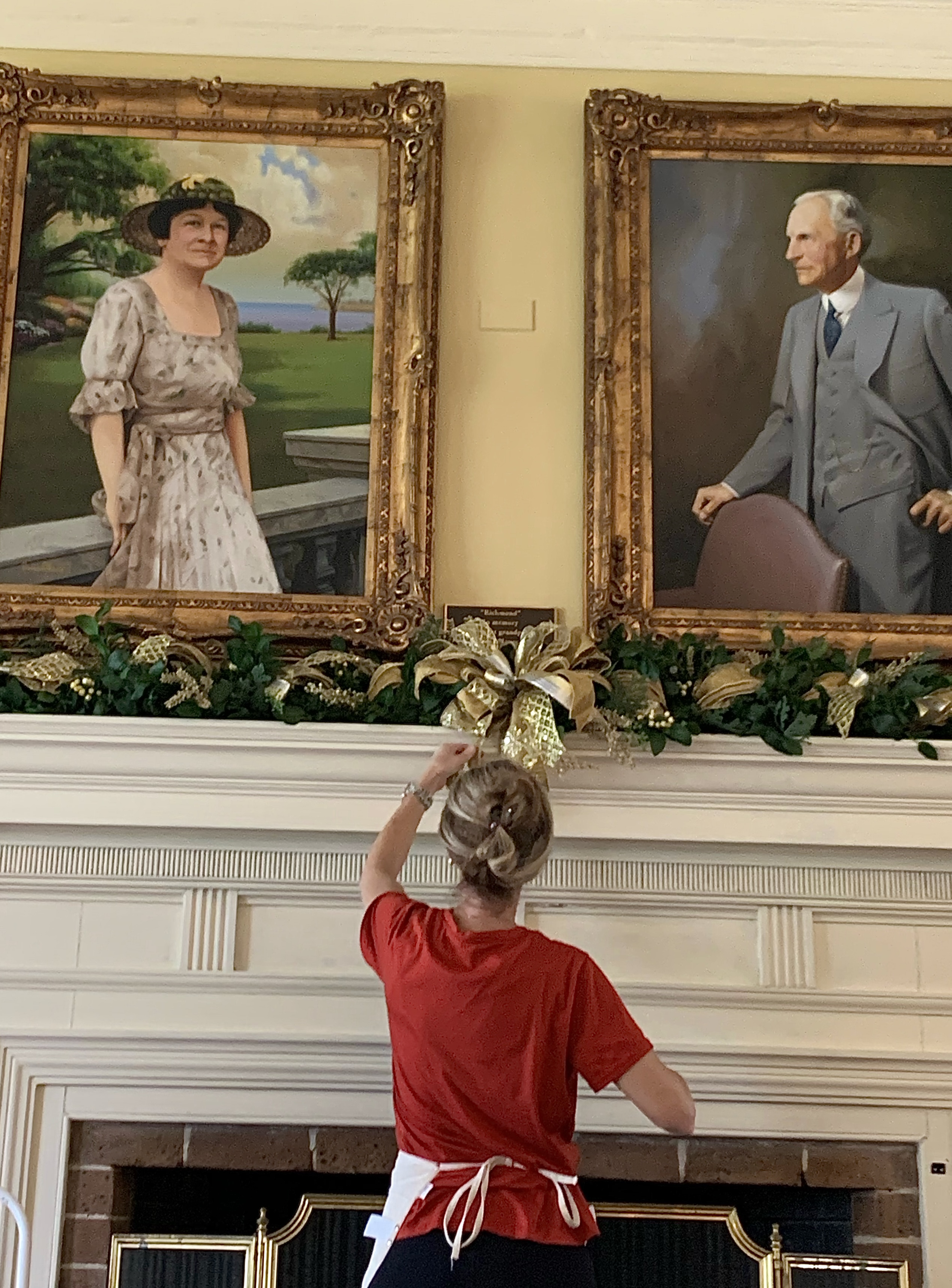 Richmond Hill, GA, May 31, 2023 --(
PR.com
)-- Custom holiday decor is not only for Christmas. "The versatility of seasonal themes at the AmericasMart Atlanta 2023 is all over the spectrum," says Kandi Jung, who inspires over 100K social media followers at Kandi's Kreations. In her 2017 interview with ABC's Good Morning America, Kandi zeroed in on that people want to celebrate more boldly and more often. That trend is even bigger now as seen in door decor, wreaths, garlands, centerpieces, and home staging.
"Middle America can enjoy bold, small indulgences, like customized holiday decor," says social media influencer Kandi Jung of Kandi's Kreations. "Seasonal decor is about refreshing and celebrating life at home and in commercial places."
But Where Does One Start?
In answer, Kandi's southern roots surface quickly. "A southern staple, beautiful ribbons dress up and make anything better!" Kandi decorates her kitchen cabinets with ribbons at Christmas. Through free, online video access, she offers tips for making multi-layered (preferably wired) ribbons and the how-to ease of adding just the right touches of holiday décor in the kitchen.
"I started small, singularly hoping to make one mesh front door wreath, following multiple YouTube tutorials," Kandi reflects. "That first front door wreath became my appetizer to creating a banquet of beauty for my own home and mentoring others who also wanted self-fulfillment, as well as inject fresh energy and beauty into their own homes or businesses."
She has decorated Henry and Clara Ford's southern mansion, now known as The Ford Field and River Club at Christmas, multiple years. Collaborating with real estate pros, Kandi's Kreations has been featured in HGTV as well as Cottages and Bungalows Magazine.
Engaging Interactions are key.
Kandi takes full advantage of her enormous creative community on social media and in person. Facebook Live trainings and designing retreats offer opportunities for lively exchanges of how-to techniques, product resources, the latest trends, and, most of all, "listening" and being personable. "Fresh ideas are key," Kandi adds. "True success is seeing my students inspire in the spirit of paying it forward."
Where is this small-town holiday decorator's style aligning with the corporate decorating community?
Ask interior decorator pros. Bold is on trend. From Kandi's viewpoint, bold has been on trends for the last ten years. Intuitively, Kandi's "EXTRA" style is on trend and she mentors others to embrace traditional yet showy, eye-catching, whimsical, elegant farmhouse, and upscale style.
The trend identified by futurist Faith Popcorn, "small indulgences," today is simply a two-word concept that is shorthand to Kandi's 2023 success story. "I believe the small indulgences of sprucing up home décor seasonally resonates beyond the extraordinary holiday or seasonal wreath, swag, and garland. I think there are the feel-good needs for daily thriving, energizing, and expanding our personal homes and neighborhoods. "For me, self care comes continually learning something new and creative," Kandi adds.
"One dance teacher stated that learning to dance is about 10% instruction and 90% practice. It's that way with learning seasonal décor as well." Kandi Jung supports the 10% instruction and the 90% practice. She is available to collaborate in-person or online for guest mentoring appearances.
Kandi's Kreations's paywall mentoring, Live project critiques, Q&A sessions, and
Kandi's Krew
tutorials are available online. Kandi has the bandwidth to support videos and Live sharing. To anyone wanting to engage in person, invitations are extended to anyone for hands-on seasonal and annual retreats. The next hands-on "Seasons of the South" retreat in September 2023, in Savannah, Georgia USA is sold out.
Kandi Jung is available for corporate collaborations.
Contact
Kandi's Kreations
Kandi Jung
912-713-4857
https://www.kandiskreationsdesignschool.com

Contact
Multimedia
Here you will find all the varieties and occasions of seasonal holiday decor by Kandi's Kreations Co. LLC., which includes Christmas decor, Easter wreaths, fall decorations, baseball wreaths, awareness wreaths and more.