Music for Humanity will Announce $16,000 in Music Scholarships Bringing Their Grand Total to $167,000
To date Music for Humanity has given 61 scholarships totaling $151,000. On July 15 at Noble Coffee Roasters in Campbell Hall NY they will announce another 5 scholarships for $16,000 as follows: $7,500 Grand Scholarship, $4,000 Runner-Up, $2,500 MFH David Crystal Scholarship, Two Honorable Mentions of $1,000 each.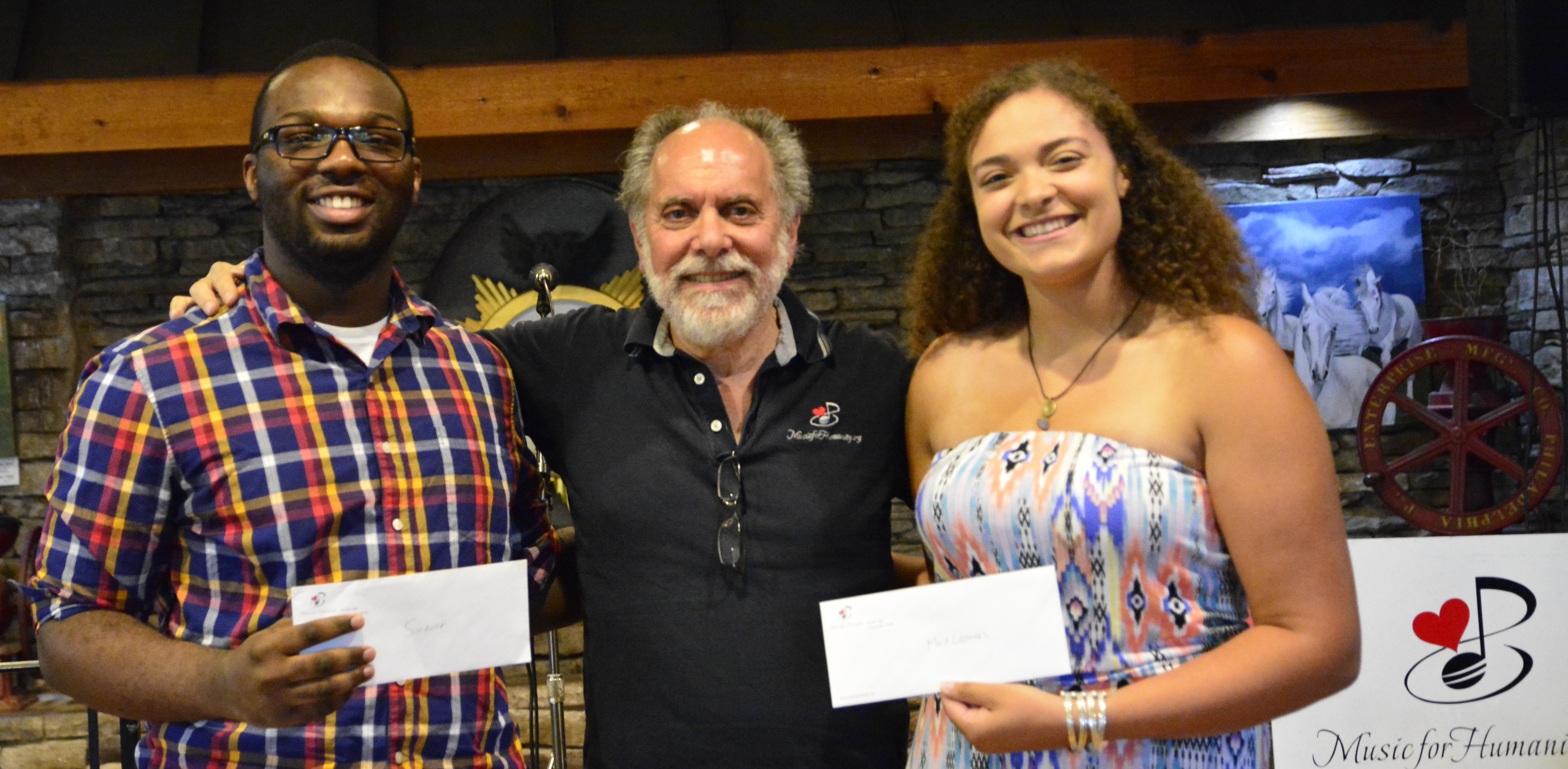 Chester, NY, June 29, 2023 --(
PR.com
)--
MusicForHumanity.org
, a 501c-3 not-for-profit will announce another 5 music scholarships totaling $16,000 as follows: $7,500 Grand Scholarship, $4,000 Runner-Up, $2,500 MFH David Crystal Scholarship, $1,000 for two Honorable Mentions. These scholarships will bring their Grand Total to 66 scholarships and $167,000. MFH was formed in 2005 and began giving music scholarships to college students in 2008. Applications are accepted from February 15 thru April 30 each year.
In the photo, on the left is Shavon Lloyd, the Grand Scholarship winner of 2017 who is presented a $6000 check by MFH Co-Founder Barry Adelman. This scholarship helped him complete his undergraduate degree at the Crane School of Music. Shavon is from Middletown NY. After completing his bachelor's degree he became a music teacher and choral director at Indian River High School in Philadelphia NY for 3 years. He has won numerous national competitions in both singing & composing. Last year he left his teaching position when he was offered a full scholarship to the Masters of Vocal Performance at Juilliard in New York.
Music for Humanity is a local, national & international charity because the only criteria to apply is to attend a college or unitverstiy in the United States as a music major. MFH has given many scholarships to students local to them in Orange County NY like Shavon Lloyd and Mika Leonard in the photo. They have also given scholarships to students from Canada, Paraguay, Spain, Switzerland and more who come to the United States to study music at an accredited college or university.
Contact
Music for Humanity
Barry Adelman
845-988-6411
https://musicforhumanity.org/

Contact