Trichotillomania "Trich" Sufferers Gain Support and Hair Help from TheSecretMane Salon
Charlene Blacer, owner of The Secret Mane Salon, helps people struggling with Trichotillomania to regain their natural hair and their confidence.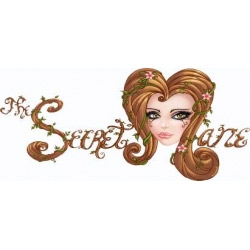 Stroudsburg, PA, June 09, 2008 --(
PR.com
)-- Hair health and growth expert Charlene Blacer, has gone to extraordinary lengths to educate and support those suffering with Trichotillomania (or "Trich" as it is commonly referred to) while providing services that allow sufferers to enjoy a more aesthetically pleasing and natural looking appearance while their own hair grows back. Trichotillomania is a compulsive pulling of the hair, typically as a symptom of various anxiety related conditions, including obsessive compulsive disorder or OCD. People with Trich often wind up with patches of short hair, bald patches and/or thinning hair. This condition can create a destructive cycle of shame and embarrassment, and lead to more hair pulling.
According to expert Charlene Blacer, "1 to 2 out of every 50 people suffers from Trichotillomania, and many will never tell their friends, family or significant other. Most have never gone to a hair salon because they are so ashamed of this condition. They cut and color their own hair at home."
Blacer has devoted much of her career to helping people with Trichotillomania. As a result, over 50% of her current salon clientele at The Secret Mane salon are comprised of sufferers of the condition. They rely on Blacer's extensive knowledge of the disorder, her extraordinary hair augmentation talents and her stellar program for returning her clients' hair back to a state of health and vitality. Charlene Blacer and The Secret Mane salon has created a formula which offers success for Trich sufferers. In The Secret Mane's "Mane For A Year" (MFAY) membership program, a year's supply of hairpieces and maintenance are all included. Unlike Blacer's competitors, she never shaves a client's hair, as she insists "this only defeats the purpose."
According to Blacer, "During my MFAY program, I determine which hairpiece will work for a client's individual needs. Once their own hair starts to grow in, I may change the piece or they can upgrade to hair extensions, or use the piece as a clip in." Blacer goes on to explain the merits of her work on her Trich clients' hair, "My work is amazing, and no one can tell it's a hairpiece. My clients can swim and sleep in it. I have gotten clients' hair to grow back as long as eight inches."
Part of her hair rehabilitation program for her Trich clients includes gluing down the client's natural hair underneath the hairpiece. This prevents Trich clients from being able to access their own hair, which helps to break the destructive hair pulling habit.
Charlene Blacer has also formed the non-profit organization, Help Me 2 Stop –
www.HelpMe2Stop.org
. The purpose of the organization is to help people suffering from Trichotillomania who do not have the financial resources to be able to restore their hair back to health. At The Secret Mane Salon, MFAY members get a year's supply of hairpieces expertly installed by a licensed cosmetologist, natural haircare re-growth monitoring, and monthly maintenance... all in a private and supportive salon setting. Since the MFAY program is not covered by most health insurance plans, Blacer continues to raise money through HelpMe2Stop.org for Trich sufferers in need of the program, who lack the financial means on their own.
The Secret Mane salon has locations in Stroudsburg and Philadelphia, Pennsylvania and in New York, NY. For more information about Charlene Blacer and The Secret Mane Salon, visit
www.thesecretmane.com
.
For interviews with Charlene Blacer, including expert quotes regarding Trichotillomania, before & after pictures and on-camera demonstrations please contact:
Charlene Blacer
Charlene@CyberMane.com
570-619-7799
###
Contact
CyberMane Inc.
Charlene Blacer
570-619-7799
www.thesecretmane.com

Contact