Entrex Private Company Index (PCI) Recognizes Revelwood with Top Growth Award
New Jersey Firm, Revelwood, Soars to 120.6% Growth, Despite Economic Downturn.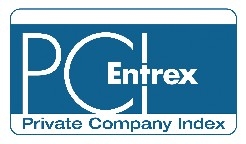 Parsippany, NJ, June 19, 2008 --(
PR.com
)-- The economy may be sinking, but business at Revelwood is looking way up. In April, company revenues were up more than 120 percent over the same month last year. Kenneth Wolf, CEO of Revelwood, attributes the company's growth to staying true to its strategy.
"We're particularly sensitive to strategy," said Wolf, and rightly so. As a performance management consultancy, Revelwood likes to lead by example. Revelwood's strategy has been to focus on its core business and not become all things to all clients.
"We know who we are, and we know what we specialize in. It's easy to become a lot more than what you started out to be. You then get too diluted from the core message of who you are," he said. "It's hard to manage that."
"I find lots of companies either stray from their strategy, or know what their strategy is, and don't know how to execute," he said.
Revelwood's growth was recently cited by the Entrex Private Company Index (PCI), a benchmarking index that measures the performance of private companies with $250 million or less in annual revenue in North America. The PCI awarded Revelwood the Top Growth Company title for the month of April 2008.
Wolf said he joined the PCI because he believes strongly in the importance small companies have on economic growth. "There's not enough awareness and recognition of the impact that small growth companies have on the economy. Microsoft, Subway and Dell were all small start-ups at some point."
As he consults with companies, he sees a move away from annual budgeting, to a more continual planning approach like rolling forecasts. "We're working with companies to adopt better practices around budgeting," he said.
"Typically, the yearly budget practice establishes expectations, limits and opportunities; yet those things change during the year. If we're in June, and we locked down our budget back in November, we're comparing against something that is now obsolete. Conditions change, especially in this economy. A company shouldn't measure performance of its people against a static budget from a year ago." Monthly rolling forecasts give companies a more accurate view of the next 12 months, he added.
As an entrepreneur, Wolf is optimistic about the economy. "It's hard to tell," he said. "The economy goes in cycles. Entrepreneurs are optimists. Even in recessionary times, there's always opportunity."
About Revelwood
Revelwood provides performance management solutions to Fortune 1000 and mid-market companies. Offering products, implementation services, training and support, Revelwood's performance management solutions bring ease, speed and flexibility to enterprise planning, reporting and analytics.
An IBM Cognos TM1 Platinum Reseller and Premiere Varicent Strategic Business Partner, Revelwood's BPM and SPM solutions extend performance management beyond the office of finance into sales, operations and other key business areas for numerous innovative companies including Genworth Financial, CBS, Dow Jones, Madison Square Garden, Wells Real Estate Funds, LifeMasters and TV Guide.
Revelwood is headquartered in the New York City area. Additional information on Revelwood can be obtained by visiting www.revelwood.com or calling (800) 687-0202.
###
Contact
Entrex/Private Company Index
Erika Conefry
877-436-8739
www.entrex.net

Contact