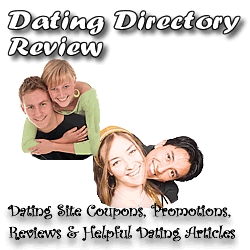 Ashland, OR, June 22, 2008 --(
PR.com
)-- Singles looking for a love connection desiring to forego the tedious searching and struggles associated with weeding through thousands of profiles that are not even close to what they were looking for will find niche dating sites helpful in finding their love interest.
A few years ago the only online dating sites out there consisted of huge repositories of singles representing a complete cross-section of society as a whole. Today, singles can just about find any type of niche dating site with specialties ranging from a particular religious affiliation to sites that connect individuals that have a STD.
Actually, the trend towards these specialty dating sites began when religious sites attempted to connect singles of similar faiths. An example of an early religious startup is JDate.com. This site established a common portal for individuals of the Jewish persuasion looking for a compatible mate. The site has become a huge success with a database of over 700,000 members.
Signing-up for a niche-oriented dating site allows folks to select the one specific-area holding the most important criteria that matters to them, for a prospective match. In doing so, they eliminate the bothersome inquiries and winks from those who don't line-up with their ethnicity, religious affiliation, world-view, political slant, social status, enthusiastic hobby or interest, medical-limitations or disabilities. It's more fun and potentially a more rewarding experience to find that perfect love interest from the subset of society that is most important to the love-hungry searcher. While the number of prospective matches on niche sites is generally much smaller than the large mega-sites, singles can focus their efforts on the specific group they are inclined to have the most compatibility with.
Some Examples of Niche Sites
Consider a site for those whose life revolves around horses. Well, there are numerous equestrian-lover dating services out there, some broken-down to a specific type of riding discipline (Western or English) and others broken-down to a specific type of preferred horse. One of the most popular sites in the equestrian realm is EquestrianSingles.com.
For full-sized individuals whom want to find someone who is not going to judge them but rather love and understand them for who they are, then LargeandLovely.com is an example of a niche dating site where they can feel comfortable.
Consider a dating site for those tattoo-crazed individuals who want to find a romantic interest with a similar propensity for painted bodies. One example of this type of site is TattooedSingles.com. By finding your date at this specialty site you help to eliminate the element of possible unpleasant surprise. Not all men would look forward to meeting a female sporting a completely inked upper torso. But petitioning the right subsector of society will surely lead to harmonious bliss with a like-minded skin artist aficionado.
For American females who have always wanted to meet a handsome and romantic Italian man, there are sites out there, created in the English language, oriented towards singles from distant countries finding that international Italian connection. An example of this would be ItalianoSingles.com. Of course there are additional sites oriented toward finding a soul mate from other countries.
For cancer survivors who don't feel comfortable entering the dating scene with fears of having to explain a serious illness, there are niche sites out there to help them find love. These feature databases of singles who have either been through similar struggles or who understand and can empathize with the complex issues surrounding a life threatening illness. An example here would be CancerMatch.com.
Sites connecting green-aware singles are only a search away. These sites are for the environmentally-oriented, vegetarian, animal rights activist crowd out there. They also slate themselves as appealing to outdoor enthusiasts, holistic-healing, personal growth and spirituality-aware individuals. Find an example of a green site on the web at GreenSingles.com.
A very interesting site connecting scientists and researchers who have spent the majority of their young life pursuing academia and have left their social life on hold is called Sciconnect.com. There home page contains the following quote: "The world is a crowded Petri dish, and yet for those of an intellectual bent who happen to be single, it's not easy, especially past university age, to find that certain microbe for a great symbiotic relationship."
Perhaps one of the most unique dating niche sites to come along in a long time is the SinglesofFaith.com project. This site combines Christian dating with ministry work. This group actually organizes its single members together in various regions throughout the country to do regular inner-city help ministry tasks such as feeding the hungry, clothing the poor, visiting shut-ins and remodeling run-down neighborhoods. Beyond the ministry aspect, they encourage their single members to attend relationship and character building seminars to ensure they become mature and responsible mates for their future partners.
For those who are deaf, blind or disabled in some way, they can now find a way to connect with others who share their struggles. For vegetarians, Scientologists, atheists, horror movie fans, paranormal experimenters, or simply those attracted to redheads, short men or plus-sized girls, there is a specialty site out there for each specialty. Just about any subset of society or special interest group now has a niche dating website available to help them find someone they can relate to. The idea here is that it is easier to break the silence of a first date if both parties have something in common to help connect them together. In this age of innovative uses of technology, there is no longer any reason for someone to be lonely on a Friday night.
Review portals such as
Dating Directory Review
offer helpful ways to find more conventional dating sites with monolithic databases of singles from across the world. In a portal site such as this, besides featuring reviews for a multitude of conventional sites, browsers will also find useful online dating site promotions, along with
Yahoo Personals coupons and promotions
,
eHarmony coupons and promotions
and
Perfect Match coupons and promotions
to help love seekers save money on these online dating subscription services.
In conclusion, the internet has supercharged the dating world with seemingly limitless methods for finding the person who will complete them. While online dating was once considered a less than desirable place to find a chance date, over the last few years it has moved into mainstream. Today almost everyone knows somebody who was introduced through the Internet. Niche Websites are finding their place in an escalating world of online dating options. Let's hope they will help improve the marriage success rate.
###