Communology Joins the NGMN Alliance to Collaborate on Next-Generation Mobile Broadband Communication
With next-generation mobile networks, users will benefit from much greater bandwidth and new applications.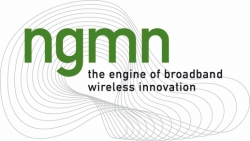 Cologne, Germany, June 26, 2008 --(
PR.com
)-- Communology, a software and solutions ven-dor specializing in mobile multimedia applications (www.communology.com) is to join the NGMN Alliance (www.ngmn.org). The Cologne-based software company, which operates worldwide, is to announce the move on the occasion of the 2nd NGMN Industry Conference, which takes place in Frankfurt/Main on June 25-27, 2008. The NGMN Alliance's members currently include 19 of the world's leading mobile network operators – names like AT&T, China Mobile, Orange, Sprint, T-Mobile and Vodafone. Other organizations working within the Alliance include universities and research institutes, as well as 29 makers of network infrastructure (such as Alcatel Lucent, Cisco, Ericsson, Huawei and Nokia Siemens Networks) and measuring equipment and end-user devices (Motorola, Nokia, Samsung and Sony Ericsson, among others).
"We're delighted to have Communology, a strong innovator in the field of applications, on board. The success of tomorrow's mobile communication networks will rely extensively on attractive services and new applications capable of bringing the Internet and mobile communication even closer together," says Dr. Peter Meissner, NGMN's Operating Officer.
Communology's Live Media platforms simplify the process of deploying sophisticated mobile communication services, including mobile social networks, location-based services and instant messaging, as well as multimedia applications such as mobile TV and video. The company also specializes in solutions to support innovative forms of mobile marketing, and offers quality assurance services for mobile handset software.
"We are thrilled to be part of the NGMN Alliance and to have the chance to collaborate on innovation in mobile communication applications. After all, high speed and real-time capabilities are not simply an end in themselves, they're about offering customers attractive services," says Communology CEO Thomas Kähler. "The higher performance offered by next-generation mobile networks will help to optimize numerous applications. Networks will be capable of supporting video downloads and TV streams in high definition quality, for example, and will greatly enhance the user experience in applications like location and navigation services and mobile internet browsing."
About Communology
Communology operates worldwide as a specialist in rich-media mobile communication applications, offering individually customizable platforms designed to simplify and support the creation of sophisticated applications. The company's portfolio also includes test environments and services for quality assurance of standard software components in mobile devices. Communology customers include AT&T, T-Mobile, Vodafone, Nokia, n24, and Sony Ericsson.
www.communology.com
About the NGMN Alliance
The Next Generation Mobile Network (NGMN) Alliance currently consists of 51 world leading global network operators, technology vendors and universities. The network operators represent more than half of all mobile phone users worldwide and technology vendors represent more than 90 percent of implemented mobile wireless infrastructure. The key objective of the Alliance is to provide a platform for innovation for mobile broadband communications that enables an exceptional mobile user experience – cost-effective and user-friendly services and a range of end user devices like mobile phones and embedded mobile devices for laptops, consumer electronics, game consoles, etc. The NGMN White Paper summarises the vision for mobile broadband communications and includes common operator recommendations as well as requirements for the standards for the next generation of mobile broadband networks, devices and services. www.ngmn.org
###
Contact
Unicat communications PR for Communology
Thomas Konrad
+49 89 74345220

Contact