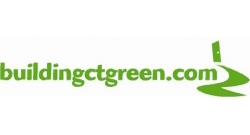 Bloomfield, CT, April 19, 2006 --(
PR.com
)-- In preparation of Rick Fedrizzi's visit to Connecticut on April 27, AuctorVerno has posted on it's Web site, buildingctgreen.com a Q & A session with the USGBC President and CEO. Mr. Fedrizzi touches on LEED 3.0 and gives his opinion on Connecticut as a green building state. Fedrizzi also discusses how the Council is helping the South in the aftermath of Katrina. On the lighter side, he even weighs in when asked, Red Sox or Yankees?
Fedrizzi will be the keynote speaker at Emerging Green Buildings: The Imperative, a program presented by the American Institute of Architects (AIA) CT Committee on the Environment and co-sponsored by Antron and buildingctgreen.com.
In his presentation, Fedrizzi will discuss the progression of green building, from its beginning as a fringe movement to a position in the mainstream today, and his vision of where it is going. Fedrizzi, who has been at the helm since 2004, has been credited with implementing measures that have allowed the Council to become a valuable resource for the building industry.
After Fedrizzi's presentation, Connecticut leaders in green building will discuss the topics raised by Fedrizzi, focusing on how they relate to what is going on in Connecticut and what green building means to Connecticut practitioners.
AuctorVerno, the producer of buildingctgreen.com, and with offices in Bloomfield and Bethany, is a green building marketing services firm that helps its customers develop strategies and set goals that promote sustainability through green idea generation discussions; developing events that promote green building; communications, image enhancement and outreach planning; media relations and a speakers' bureau.
###