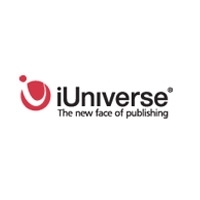 Bloomington, IN, July 24, 2008 --(
PR.com
)--
iUniverse
, the leading book marketing, editorial services, and supported
self-publishing
company, is featuring author Gordon Page and his iUniverse title Warbird Recovery as the subject of iUniverse's August "Author Talk"
podcast
.
Page is the past president of the Colorado Aviation Society and the current head of Air Assets. During the podcast, Page discusses his autobiography, Warbird Recovery, which recounts his run-ins with the Russian Mafia and the KGB, while working to recover rare World War II-era planes.
"It was more of a treasure hunt for us than it was just ordering a plane out of a catalog," said Page.
This adventure started when Page decided to acquire 19 American war planes and several Japanese aircraft. However, the intact planes he thought he was going to retrieve had actually been blown to pieces by bombs.
"Remember, these planes were built to win a war, not last 60 years," said Page. "So they didn't last very long."
Page was inspired to write and publish a book about his unique experience, and chose iUniverse over traditional publishers.
"iUniverse stepped up and really helped me get through the process, and it gave me a real expectation of how the whole flow of writing and marketing the book was going to have to go," said Page, who's currently working on a second book. "I work really hard to promote the book and I would encourage other authors that its great to get to different levels [of iUniverse's Recognition programs]; you know you have to keep pushing hard to promote your story, get it out there, especially the new subject matter."
About iUniverse
iUniverse, an Author Services brand of Author Solutions, is the leading book marketing, editorial services, and supported self-publishing company, publishing more than 5,000 new titles annually. The iUniverse management team has extensive editorial and managerial experience with traditional publishers such as HarperCollins, Putnam, Prentice Hall, and Addison-Wesley. iUniverse has strategic alliances with Barnes & Noble, Inc. in the U.S. and Chapters Indigo in Canada. Headquartered in Bloomington, Indiana, iUniverse also operates offices in London, New York City and Indianapolis. For more information, please visit iuniverse.com, or call 1-800-AUTHORS.
###