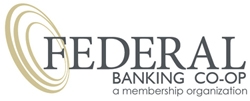 Palm Beach, FL, July 28, 2008 --(
PR.com
)-- In the current economic climate, consumer debt and defaults are at the forefront of the news.
Consumer Debt Mitigation
can assist the consumer hurt during these hard economic times regarless of their credit situation
Credit Card defaults are at an all time high. At the same time credit card interest rates are soaring along with fees, these increase are effecting users with good or bad credit. Issuers are taking groups of users, who have card through certain program and universally raising their rates at the same time they continually send Changes in Terms and Conditions while hiding the fact that they have increased your rate or changed your billing cycle and before you know it, you are hit with fees and default intererst rates. Consumer Debt Mititgation Services can now offer assistance to card holders regardless of their financial situation, without effecting their credit ratings and without stoppage of their card.
Automobile Lease residual values were set very high by car dealers so that they could lease cars during the boom, now the residual values are way overstated so the leasee faces huge liabilities if the car is totalled or stolen, regardless of their credit situation. Also leasees can not find a way to trade out of their current vehicle as the residual is way above today's market value, so a driver can not reduce their monthly bills by trading down to a lower priced car. Leasees facing financial difficulties can renegotiate their leases to longer terms or better terms and keep their vehicles. Automobile owners can get their interest rate reduced or back payments rolled over or extended if they find themselves in default of their loans. If this is done early enough it does not even effect their credit reporting.
Financial institutions are finding that default levels keep skyrocketing and are looking for ways to keep their loans current, for the first time in history they are open to any suggestion to keep the value of their loan and not have to take a loss. They do not want credit card defaults, at the same time they do not want good customers leaving for better interest rates. Automobile manufacturers are facing hard times and do not want used vehicles sitting on the market bringing down the value of their new cars nor do the lenders want repossessions.
Consumer Debt Mitigation Services can help the consumer in all phases of consumer finance. With our alliance with
The Federal Foreclosure Assistance
Center, CDM can offer help to the consumer dig out of most financial problems. Consumer Debit Mitigation is the waive of the future, no consolidated payments, no credit counseling.. Just a way to reduce payments, reduce monthly costs and fees and keep moving forward until things improve.
###