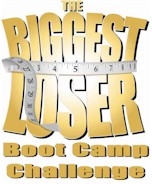 Calgary, Canada, July 29, 2008 --(
PR.com
)-- Registration Starts Aug 1st.
Here we go again, the first contest has been a huge success. The next contest Starts again in Sept 8th 2008 , you will compete for $5000 in cash and prizes.
"If we have to pay people thousands of dollars to get in shape we will." Sound dramatic? Well, it is.
"I feel like I'm hunting down serial killers!" says Allan H. Fine.
What Mr. Fine is speaking of comes from the Centers for Disease Control which states that "poor nutrition and physical inactivity account for some 400,000 premature deaths in North America each year." If that doesn't constitute a serial killer, Mr. Fine wants to know what does. "I'm hunting these killers down in the form of prevention and education, boot camp style!"
Mr. Fine see's the consequence of poor nutrition and physical inactivity every day, in the form of emergency 911 calls such as strokes, heart attacks, diabetic emergencies and the like…he's now combating such killers with his outdoor fitness program known as Calgary's Biggest Loser Boot Camp Challenge, "Our Contestants are in for a hell of a ride " says Allan H. Fine of Alberta Boot Camp. Starting Round #2, Sept the 8th 2008 we will be picking 30 teams of 2 from the hundreds who apply to compete for $5000 in Cash and Prizes. No other fitness organization in Calgary has ever put anything on like this. They will not only lose weight and get in great shape , but also compete head to head.
They are picking the winners of the first Biggest Loser Boot Camp Challenge at the end of August 2008 and presenting the winners with their prize live on TV the first week of September 2008.
To contact Allan H. Fine
Allan Fine / Fitness/ Lifecoach
Calgary Adventure Boot Camp
support(at)albertabootcamp.com
Phone: 403-246-7386
Cell:403-389-3386
1-866-308-0606
Mountain Standard Time|
http://www.Albertabootcamp.com
Contact Information
Allan Fine
Alberta Boot Camp
Email Alberta Boot Camp
403-246-7386
###