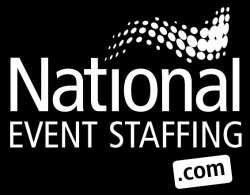 Los Angeles, CA, August 01, 2008 --(
PR.com
)-- National Event Staffing has been recognized as a leader in the industry of event staffing. Providing event staff, promotional models and tradeshow personnel to clients for various event and promotional needs across the United States and Canada.
"We used to work with multiple agencies to accomplish our National programs. This was frustrating, time consuming and costly. We were pleased to find National Event Staffing as we can now accomplish all of our National and local programs with one company with just one call!" said Tom Lee, Program Manager.
National Event Staffing has over 40,000 event staff and promotional models on their roster across the USA and Canada allowing them to quickly and effectively staff most any type of event across North America. By working with local staff across the USA and Canada they are able to assist their clients with most any type of promo or event, everything from a simple one day tradeshow to a multi day, multi city travelling campaign.
Example Staff:
Brand Ambassador
Promotional Staff
Hostess
Product Sampler
Crowd Gatherers
Presenters/Narrators
Corporate Spokespersons
Product Demonstrators
Example Events:
Tradeshow
Corporate Event
Convention
Special Event
Product Launch
Outdoor Festival
Promotional Event
Branding Event
Food/Beverage Promotion
Social Event
Themed Event
Demonstration
Promotional Tour
Conference
Fund Raising
Alcohol/Liquor Promotion
Auto Show
Grand Opening
Golf Tournament
Black Tie Event
Sports/Athletic Event
Musical Event
For additional information on the news that is the subject of this release (or for a marketing package or demo reel), contact National Event Staffing Human Resources Department.
National Event Staffing
1-866-565-9939
4470 Sunset Blvd West, Unit 230
Los Angeles, California, 90027
1-866-565-9939
info@nationaleventstaffing.com
###