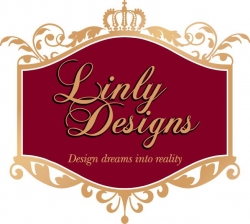 Westmont, IL, August 05, 2008 --(
PR.com
)-- Logic may tell us that when the economy is slowing, consumers are less likely to spend money on luxury products. Yet the Illinois-based interior design specialists at Linly Designs expect to see increased sales of their fine furniture and home accessory offerings through the opening of a new online storefront launching this week.
"We've enjoyed a successful run in our Westmont store, and decided that it was time for Linly Designs to expand," says Janet Linly, the company's President and namesake. "Opening an online storefront was a natural move to make. It will give us reach beyond the Chicago area, while also giving our customers a better and more interactive shopping experience, letting us increase business without having to build more brick and mortar showrooms."
Customers in the Chicago area have an added benefit – they can order their fine furniture or upscale items for their home online, and then pick them up at the Westmont store to avoid waiting for (and paying for) shipping.
"The added reach isn't the only reason we expect our product sales to increase," says Linly. "When consumers start to worry about the economy and costs, they also often gain a greater appreciation for quality that can come with luxury products like our fine furniture lines. They understand that 'cheap' home products may end up costing them more in the long run through replacements, and when they start looking for value, they don't want to purchase things like furniture that will have to be replaced every few months to every few years. That means finding high-quality merchandise at reasonable prices becomes a priority, and that's what we aim to give our customers both online and in our showroom."
Linly isn't alone in feeling the growth potential for luxury markets on the Web. Nielsen research reported that, around this time last year, less than 10% of consumers were using online shopping as a way to counter rising costs. This year, that number is closer to 20%.
The new online showroom is expected to be a hit not only with homeowners, but also other interior designers. While Linly Designs offers interior design services locally, their new Web presence will allow designers/decorators from all across the country to obtain access to their unique merchandise and one-of-a-kind pieces for their own clients. By viewing items online, the designers and customers can get a feel for what specific pieces will look like within their design concepts without the cost of added face-to-face meetings to review each product or gas costs of trips to showrooms. The product pages and details can be sent to design clients, who can then review each item 24-7 from the comfort of their own home.
The new Linly Designs online storefront for fine furniture and luxury home accessories will be located at www.LinlyDesignsOnline.com.
About Linly Designs
Linly Designs is a Chicago-area interior design firm launched in 2002 by Janet Linly. The company opened its first showroom in Westmont, IL in the fall of 2007, and an online showroom in the summer of 2008. Linly Designs offers interior design services, fine furniture home accessories and lighting, faux finishes and murals, custom bedding, floral arrangements and specializes is Window Treatments and Real estate staging.
For more information about the new online showroom, please visit www.LinlyDesignsOnline.com. For more information about Linly Designs, or to set up an interview about local and luxury businesses expanding to the Web, please visit www.LinlyDesigns.com or contact Janet Linly at 630-769-5099
###