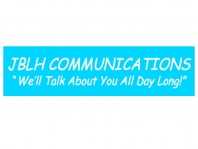 With more than 20 years' experience, JBLH Communications, a NYC-based PR consultancy, is well-versed in all aspects of communications and understands how to generate "buzz". JBLH welcomes the opportunity to speak with you and will work within your budgetary needs.
Some past and present clients that JBLH Communications has done work for include a comedy festival, non-profits, children's apparel and toys, a sports league, a marketing knowledge firm, a chef, a jewelry designer, an audio production facility, an online advertising firm, a gift bag company, and several others. In addition, I have served as an in-house publicist for major corporations including Showtime Networks, The History Channel, Ampex Corporation and TheKnot.com.
JBLH clients have received press from local outlets: The Queens Courier, Staten Island Parent, Hamptons.com, East Hampton Star, and Dan's Papers, to national: USA Today, Miami Herald, AP and The Wall Street Journal, and everything in between: Advertising Age, Palm Beach Post, Philadelphia Inquirer, Woman's Day, Travel Weekly, Your Life Magazine, Complex, Houston Family Magazine, ProSound News, Interactive TV Today, Financial Times and The New York Daily News. It all depends on what kind of PR campaign they're looking to run, including TV, print, online, blogs and radio!
If you are seeking a resourceful, creative, and productive company with unusual dedication and drive, perhaps JBLH's qualifications meet your expectations and requirements. I believe JBLH's talents and strong work ethic will contribute to the bottom line of any growth-oriented business. Please feel free to email me at Jocelyn(dot)JBLH(at)gmail(dot)com if you have any questions in the meantime. I'm happy to send you a resume or personal bio, if requested. Thank you in advance for your time and consideration. I kindly ask that job seekers not contact JBLH. Thanks.
https://sites.google.com/site/jblhcommunications