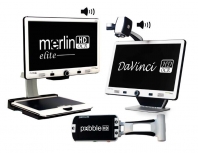 Enhanced Vision is the leading manufacturer of low vision products designed specifically for people who are legally blind and have macular degeneration, retinitis pigmentosa, glaucoma or other low vision conditions. The low vision product offering includes the Merlin elite low vision desktop magnifier, the Acrobat HD low vision versatile magnifier and a full line of portable magnifiers such as the Amigo portable low vision magnifier and the Pebble mini portable low vision magnifier.

The Merlin is a desktop low vision device designed to be set up in a fixed location. It is primarily used for reading, writing and hobbies. The Acrobat is a transportable low vision magnification unit. It is used for seeing yourself up close, reading and viewing things at a distance. The Amigo and Pebble are battery powered low vision protable magnifiers and are great for in the home or around town.

Through programs such as partnerships with Foundation Fighting Blindness and Braille Institute, Enhanced Vision strives to serve the low vision community and position itself as key resource for low vision information, low vision news and education.
Status

Private Company
Company History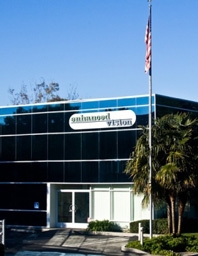 Enhanced Vision is a leading developer of assistive technology for the visually impaired including Macular Degeneration, Glaucoma, Cataracts, Retinitis Pigementosa and Diabetic Retinopathy . Low vision assistive technology enables people to read, write and fully participate in life.
Enhanced Vision has been at the forefront of the low vision field since its inception in 1996. We have brought many of the industry's most innovative assistive technologies to the market. With a strong management background in medical devices, the company furthered the assistive technology market with the development of one of the first headworn magnifiers called the V-Max, now called JORDY. Today our product portfolio is considered one of the most diverse and reliable on the market.