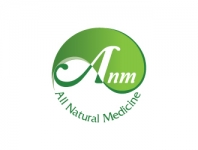 Doctors working at All Natural Medicine Clinic all come from China with both conventional and traditional Chinese medical training, treating patients with natural medical methods, like acupuncture, medical herbs, etc.; very widely treat and heal different diseases including knotty illness; evidence the treatment results with modern techniques.
Natural medicine is not like conventional medicine that uses artificial chemicals to replace certain insufficiencies that are caused by tissue damage, causing functionality problems, but it regenerates the damaged cells and recovers its own function, such as heal diseases! The natural medical treatment does not have side effects like drugs do.
We also research treating autoimmune diseases which are difficult to treat by conventional medicine in the world, but we successfully treat and heal them! Natural medicine is not only about treating pain only but also treating all aspects of the disease, no matter whether its infection, autoimmune diseases or injury.
Natural medicine is also called Chinese medicine. Allow it to join the treatment plan could help reduce the mortality rate in the world!
You can reach us at 301-770-4480 or Email: TCM@anmedicine.com
And you can see more detail at www.anmedicine.com