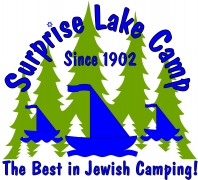 Since 1902, Surprise Lake Camp has provided a haven for Jewish children in the picturesque mountains of Cold Spring, NY. What makes SLC the best is the beauty of the site, the richness of the people and the program, the sense of history and tradition, and the magic we create when the whole thing comes together. We invite you to learn all that you can about us.
Status

Private Company

Founded

1902
Company History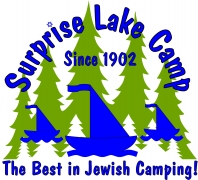 Surprise Lake Camp has a rich history. It was founded in 1902 by the Educational Alliance to provide a summer vacation for Jewish boys from the tenements of Manhattan's Lower East Side. In its first season, it had six tents for 25 campers and five counselors. One of the first campers was Eddie Cantor, who, upon achieving success as an entertainer, became one of the camp's most ardent supporters. Since then Surprise Lake Camp has served thousands of young people, many of whom have achieved prominence, among them, entertainer Neil Diamond, talk show host Larry King, actor Jerry Stiller, and former New York Attorney General Robert Abrams.

In 1911, the 92nd Street Y became partners in running the camp, and the camp office was located at the Y for many years. In 1917, when the Federation of Jewish Philanthropies was created, Surprise Lake Camp was one of the initial member agencies. The camp then became incorporated as a New York not-for-profit in 1920, eventually leading to complete independence from its founding agencies.

Over the years, Surprise Lake Camp has been substantially rebuilt three times. In addition, its clientele and program have evolved as the Jewish community has changed. Originally established to provide summer vacations in the country for poor boys from the lower East Side, the camp has also gone through periods when it was dedicated to feeding undernourished boys, operated as a year-round camp which included formal education during the winter, committed to the personal development of children using a social group work model, and run as a general co-ed summer camp with special emphasis on scholarships.