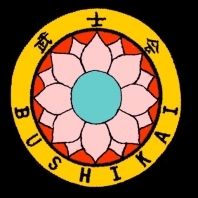 Since 1989, The Bushikai Bugei Hombu Dojo has been providing instruction in Bujutsu / Classical Japanese Martial Arts in the Frederick, Maryland area.The traditions of Japan's ancient warriors have much to teach us in our modern world. Men, women, and children alike will benefit from the lessons of discipline, respect, compassion, and self-protection taught at the Bushikai Bugei Dojo. Students at the Bushikai aim to integrate Mind, Body, and Spirit in order to achieve success on the "battlefields" of modern daily life.

Today, the martial arts are practiced for many reasons including health and fitness, law enforcement, spiritual benefits, stress reduction as well as for self-defense. Parents get their children involved to develop discipline, confidence, focus, and fun. And in a world of slick packaging and empty promises, many people are beginning to look for something traditional, something real, and something that will allow them to grow in meaningful ways. The Classical Japanese Martial Arts taught at the Bushikai Bugei dojo uniquely fulfill these needs.
Status

Private Company

Founded

1989
Company History
The Bushikai Bugei Dojo was founded in 1989 by Michael McGee. Since then the Bushikai has taught thousands of people the benfits of learning Classical Japanese Martial Arts. The Dojo now acts as the Hombu or Headquarters Dojo of the Bushikai Organization.

In 2001 the decision was made by Kaicho McGee to turn the dojo into a full time operation at which time he appointed Harry Mackenzie a long time student with extensive experience in all phases of Martial Arts School Operation to be the Hombucho or Director of the Bushikai Bugei Dojo.

Mr. McGee continues his association with the dojo through his capacity as Kaicho or Head of the Organization as he now oversees training for the Bushikai affiliated schools and groups throughout the US and now in Canada.