Ola Gorie is one of Britain's most important jewellery designers of recent times. A pioneer in the 1960s, she explored her Celtic and Norse heritage to find inspiration for stylish, wearable, modern jewellery. Her designs have continued to break new ground, and influence a generation of designers. Ola was awarded an MBE in 1999 in recognition of her work both as a designer and as a founder of the modern jewellery industry.
Status

Private Company
Company History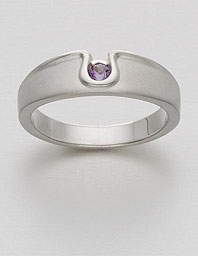 Ola Gorie Jewellery is based in the medieval heart of Kirkwall, the Orkney Islands' capital (pop. 9,000). This family business is located on the town's main street, in the shadow of the magnificent sandstone St Magnus Cathedral, built from 1137 by Orkney's Norse rulers. The business has operated as a grocer's and wine merchant since 1859, but since 1960 there has also been superlative jewellery.

Ola Gorie frequently appears in judges' lists for prestigious awards such as the Scottish Gift of the Year and the Kayman Award. In 2001 she was invited by the World Gold Council to participate in a global touring exhibition, 'Evocative Gold' – A New Renaissance'. One of her brooches was selected by the Goldsmiths Company for inclusion in the prestigious 'Celebration in Gold and Silver' exhibition for the Queen's Jubilee in 2002.